Guanaco Peak
August 2, 2020
Located off Highway 5, access is from the Coquihalla Lakes exit (#228) and then on to Upper Coldwater Road heading to the west. Following this will lead to the Zum Peak Recreation Site at the 8km mark.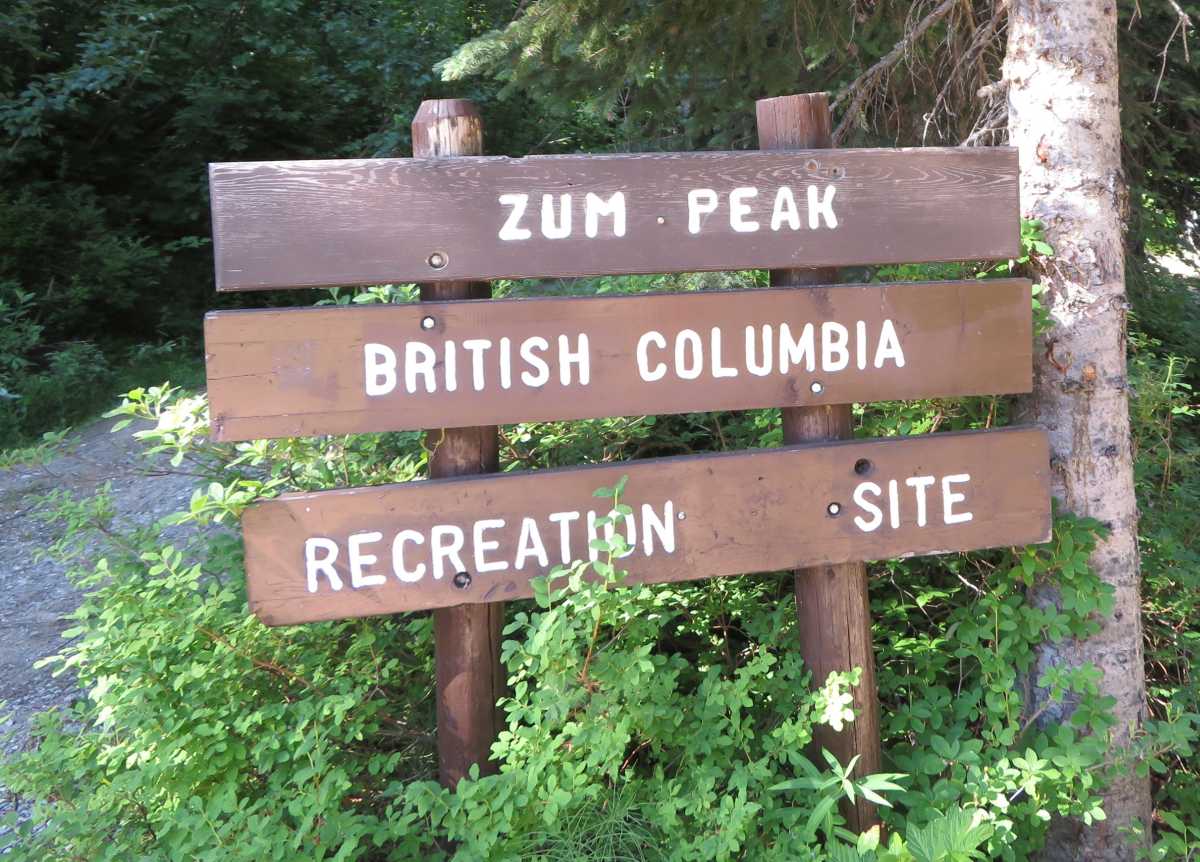 Zum Peak Recreation Site
If you have a 4x4 and don't mind paint scratches, you can easily make it 4-5 k down the road until the road narrows more.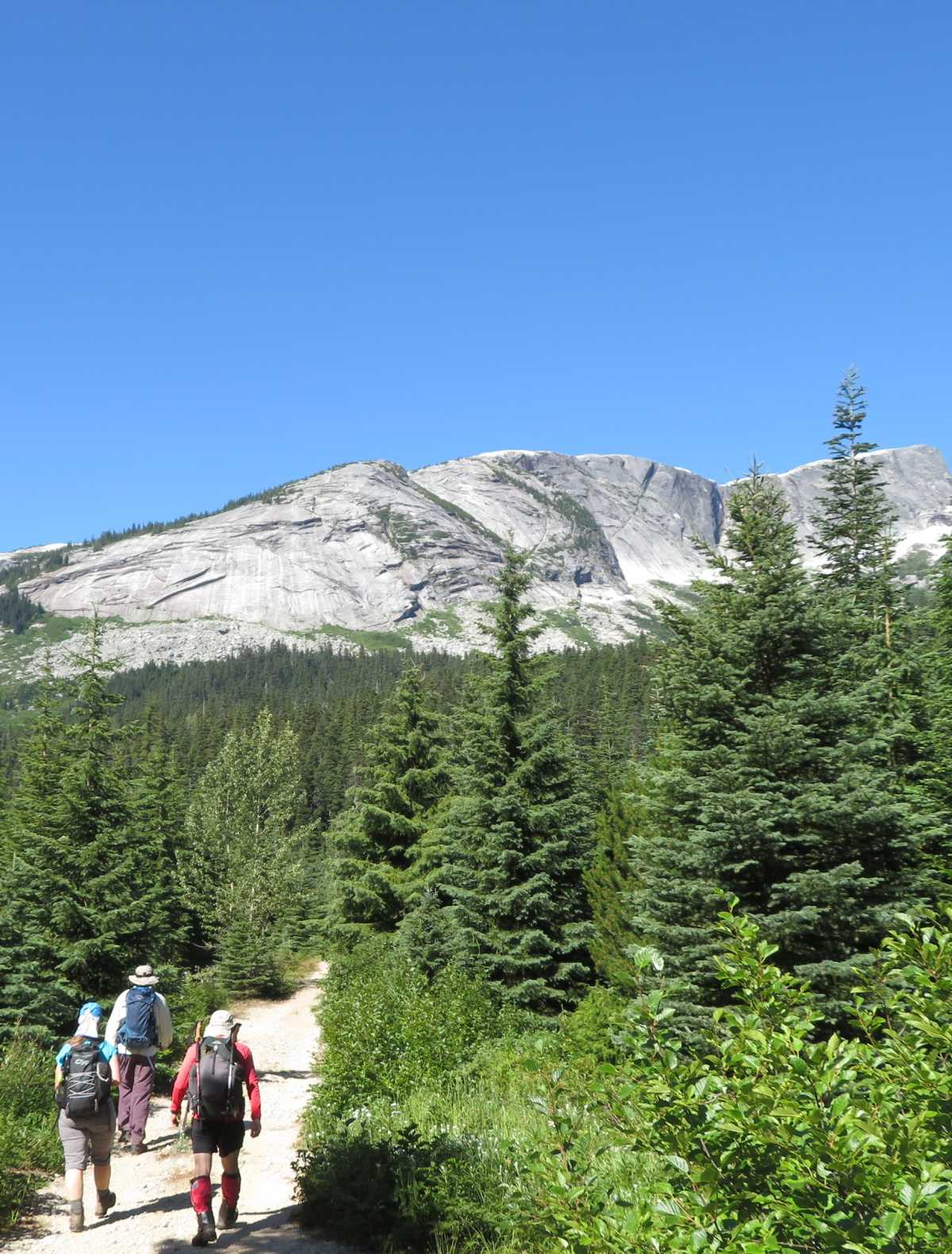 Walking on the FSR
Towards the end of the forest service road, there are two creek crossings. When running fast, they can go below knee height in some sections.
Creek Crossing
Passing the forest section, a section of the trail is very muddy and can be slippery. The use of gaiters may be a good idea.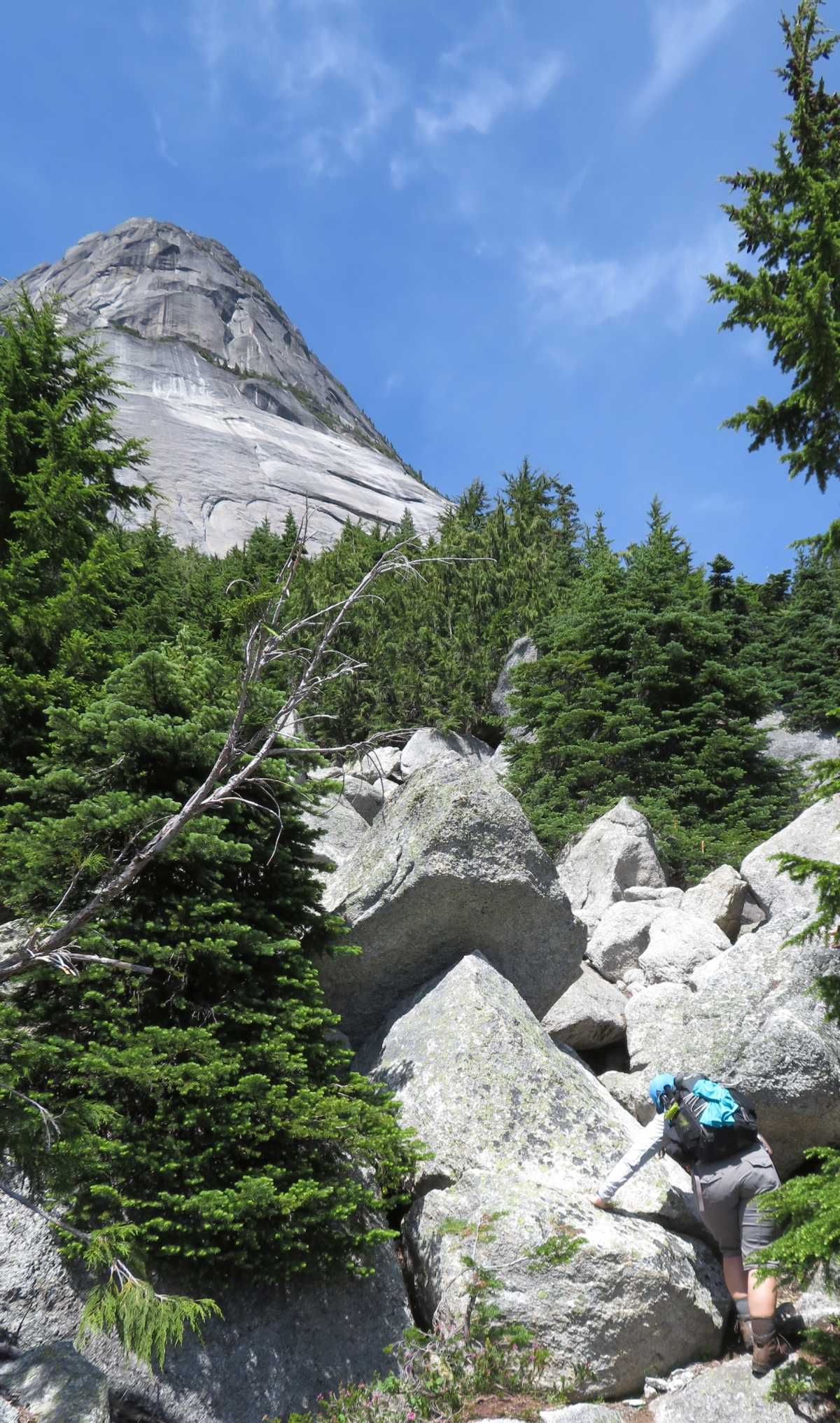 Vicuña Peak
Higher up the trail gets into an area of giant boulders, including one with a neat staircase on an intrusion.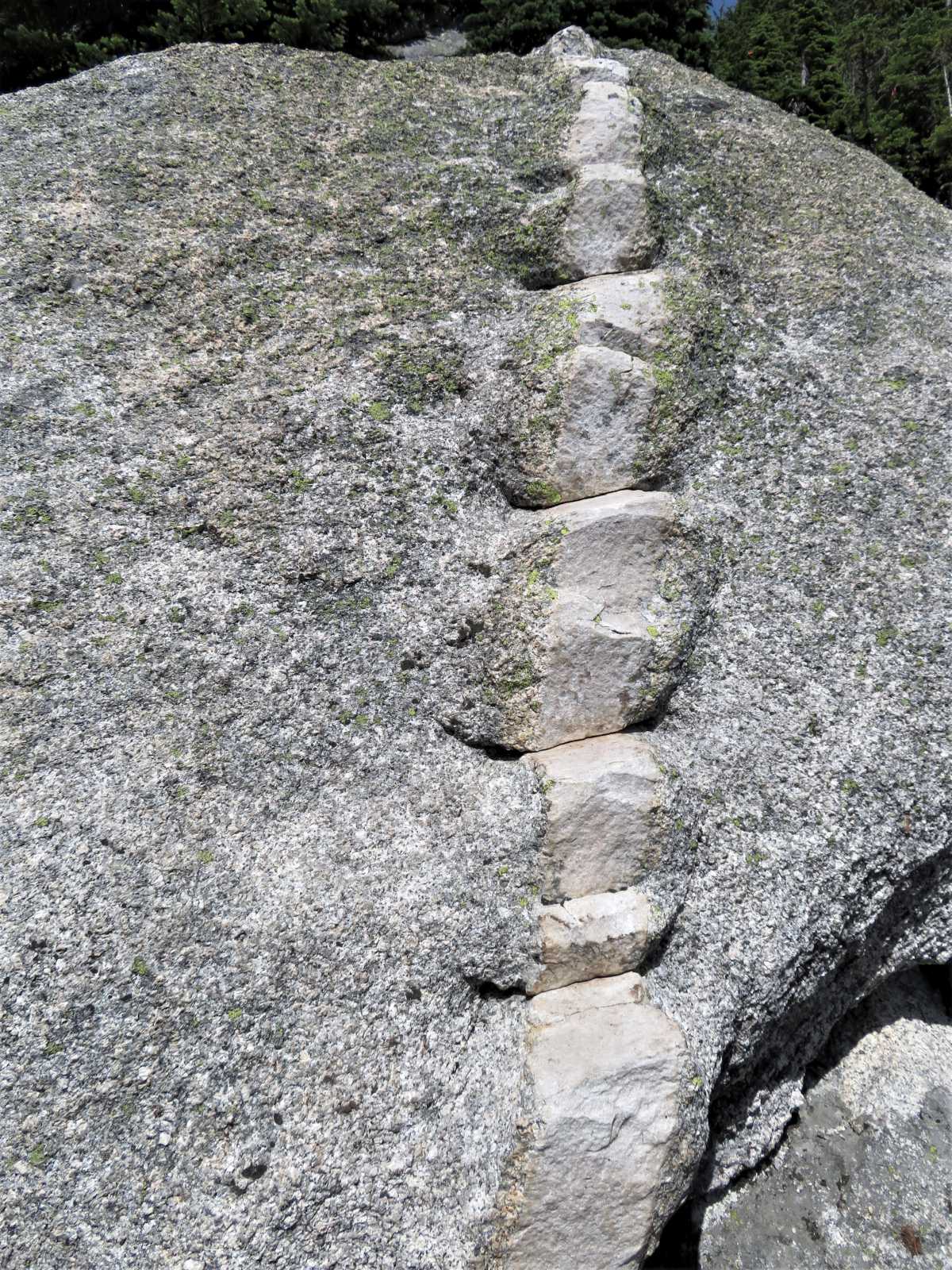 Intrusion
The trail ascends into more stunted subalpine woods and heather/herbaceous meadow.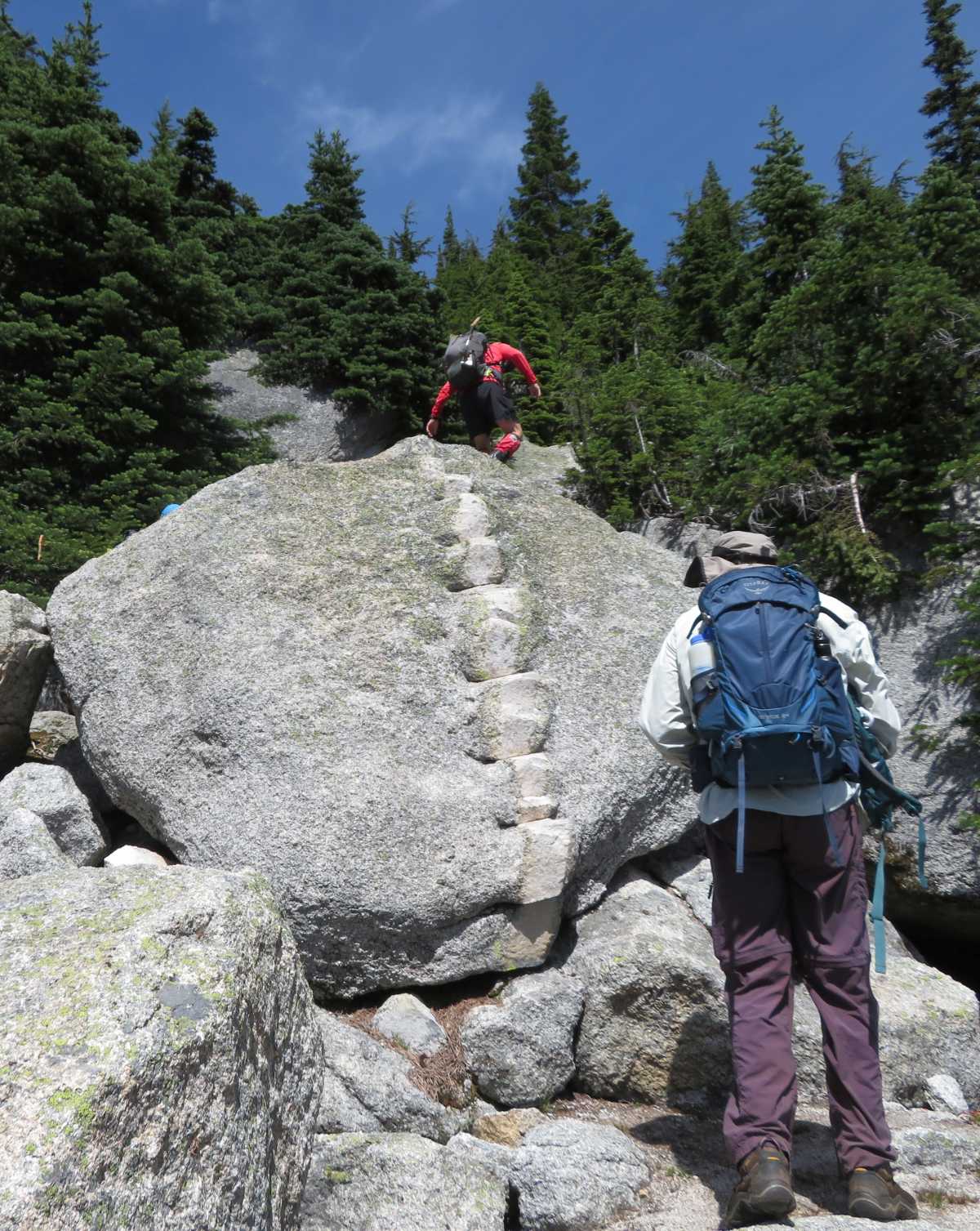 Intrusion
The enormous pyramid of Vicuña looms above, while the more elongate form of Guanaco rises to the northwest above an open, treeline bowl.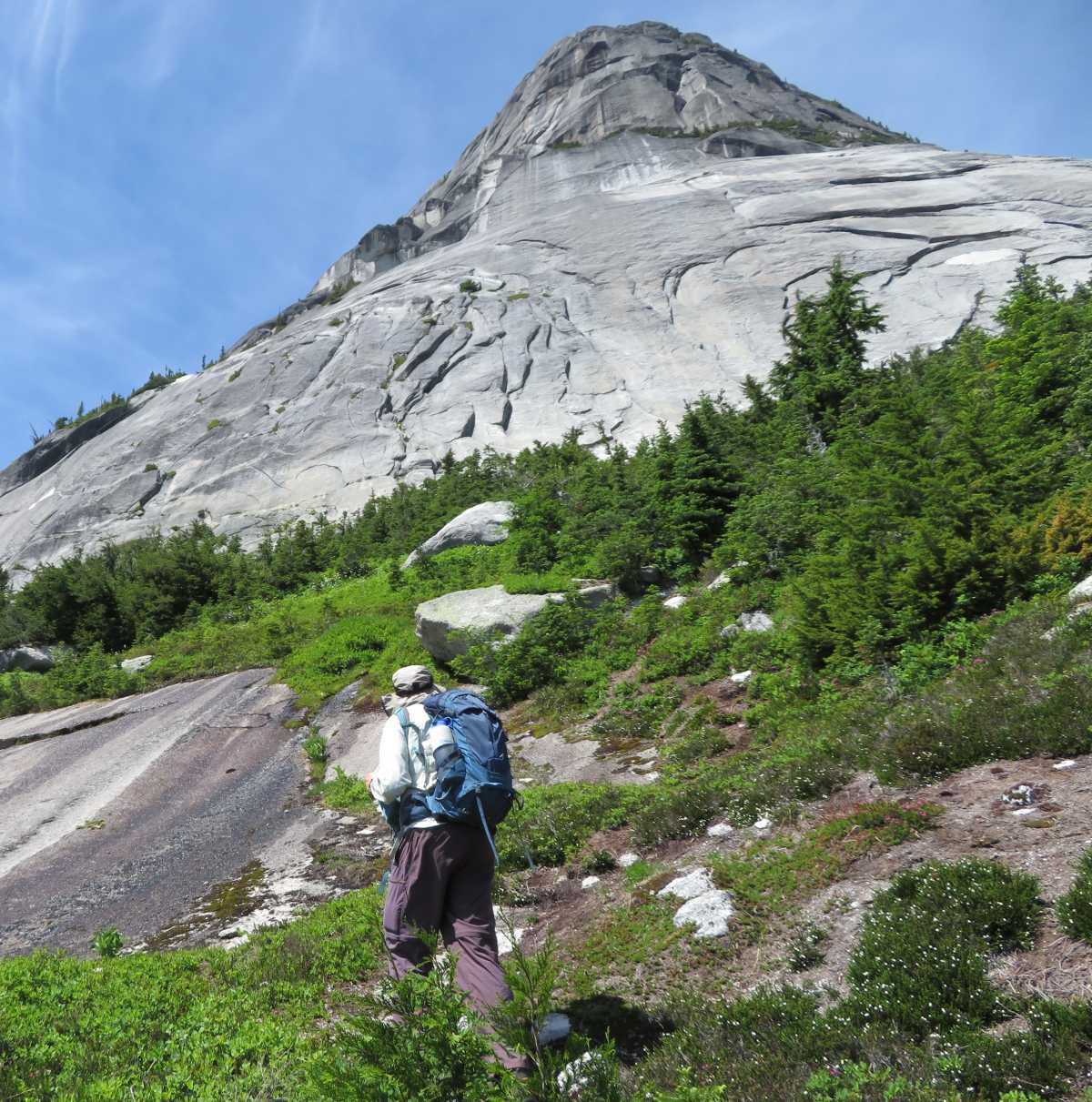 Vicuña
The route traverses the bottom of a massif, crossing meadowy terrain broken by small patches of stunted trees.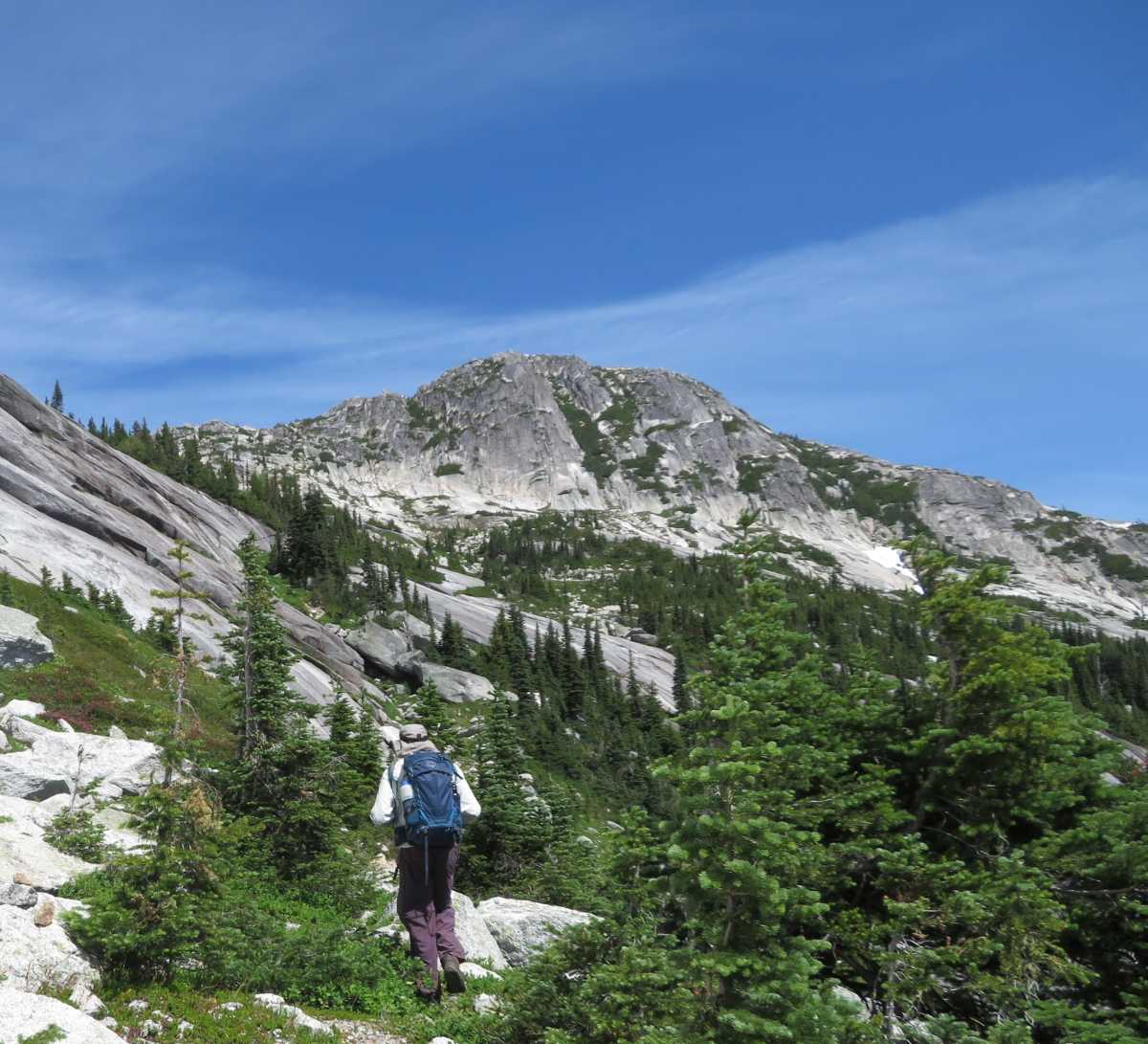 Guanaco
But we weren't alone. Actually, this is the first time I see a ground squirrel around this area.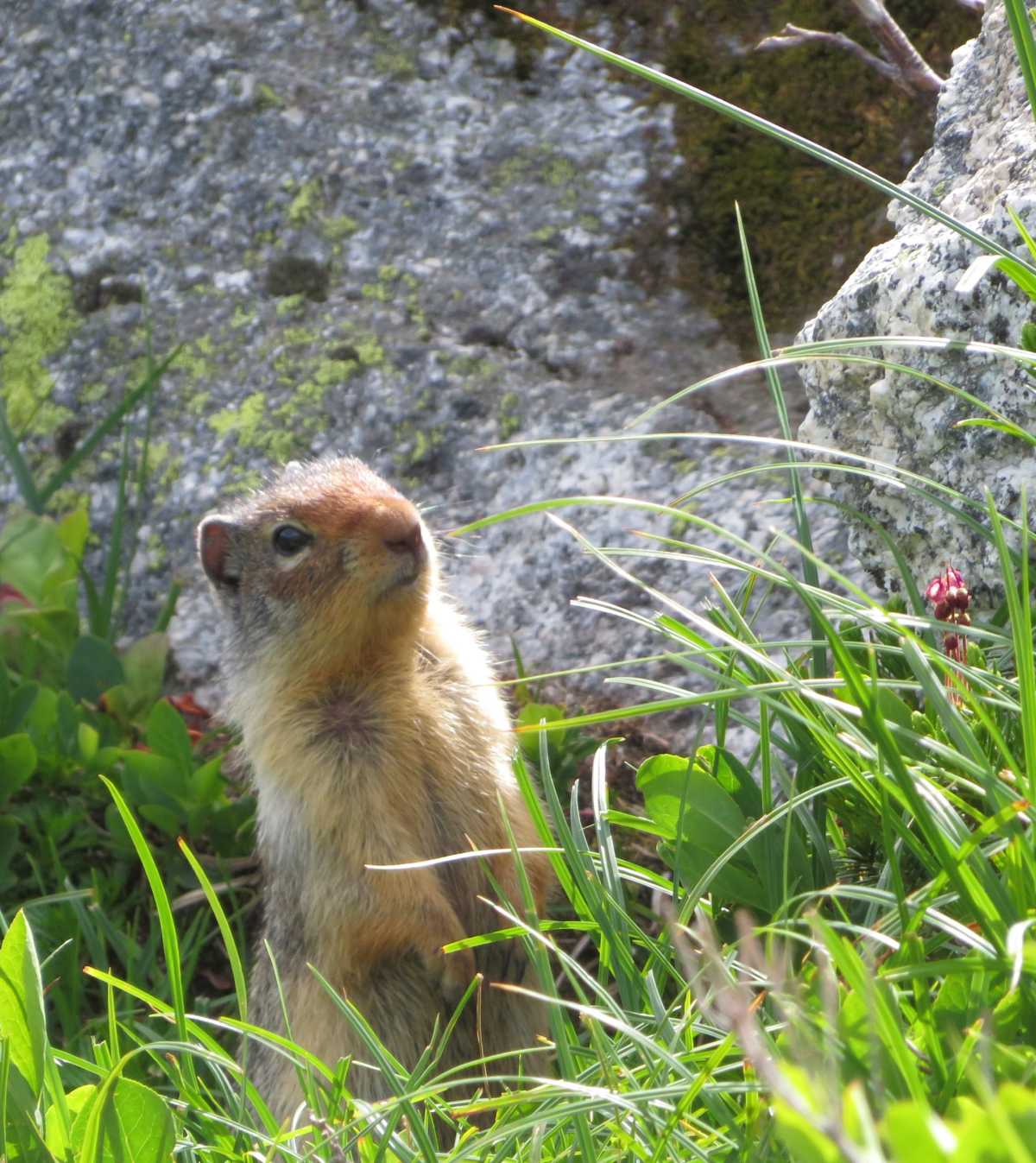 Columbian Ground Squirrel
These medium-sized rodents have a big appetite for fresh greens.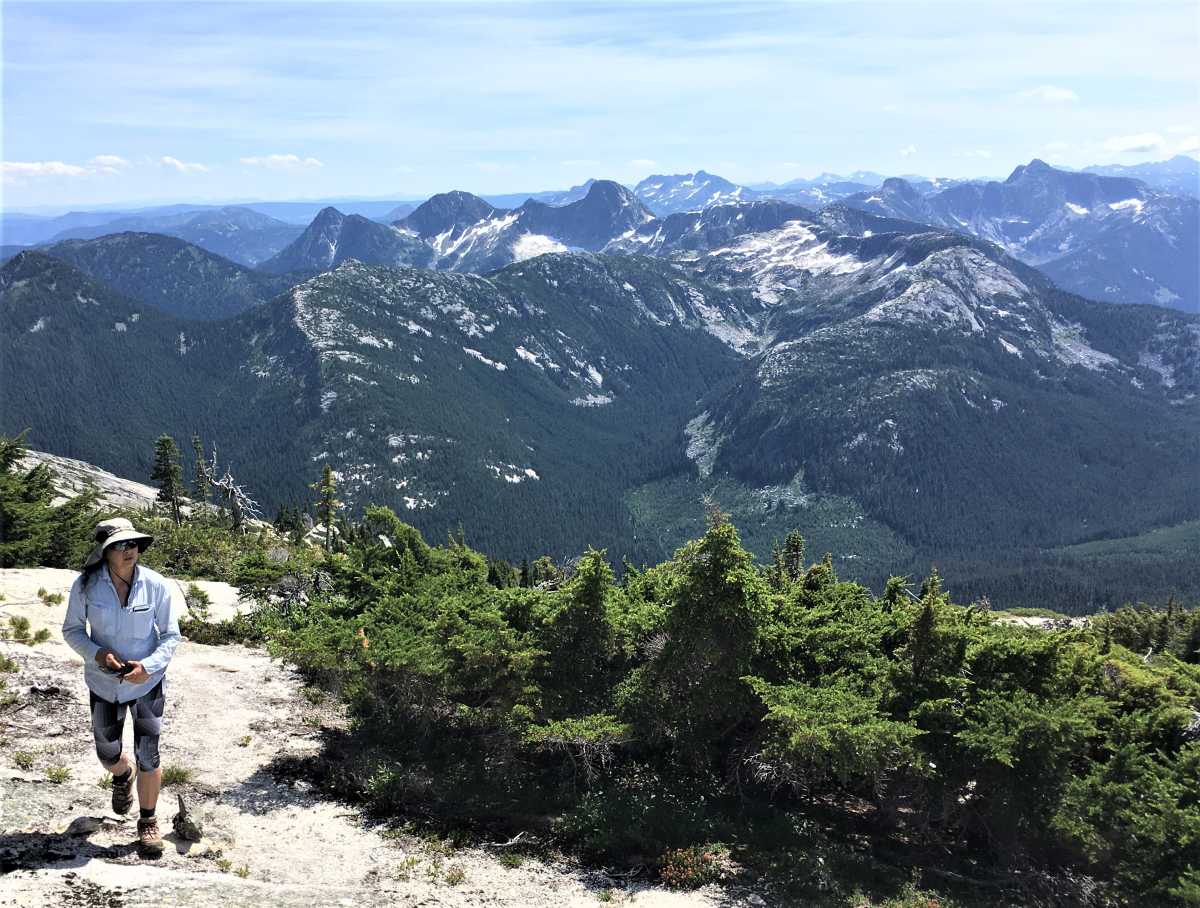 The views here are already spectacular, extending beyond the predominantly wooded triangle of Zum Peak to the low swells of the Okanagan Highlands.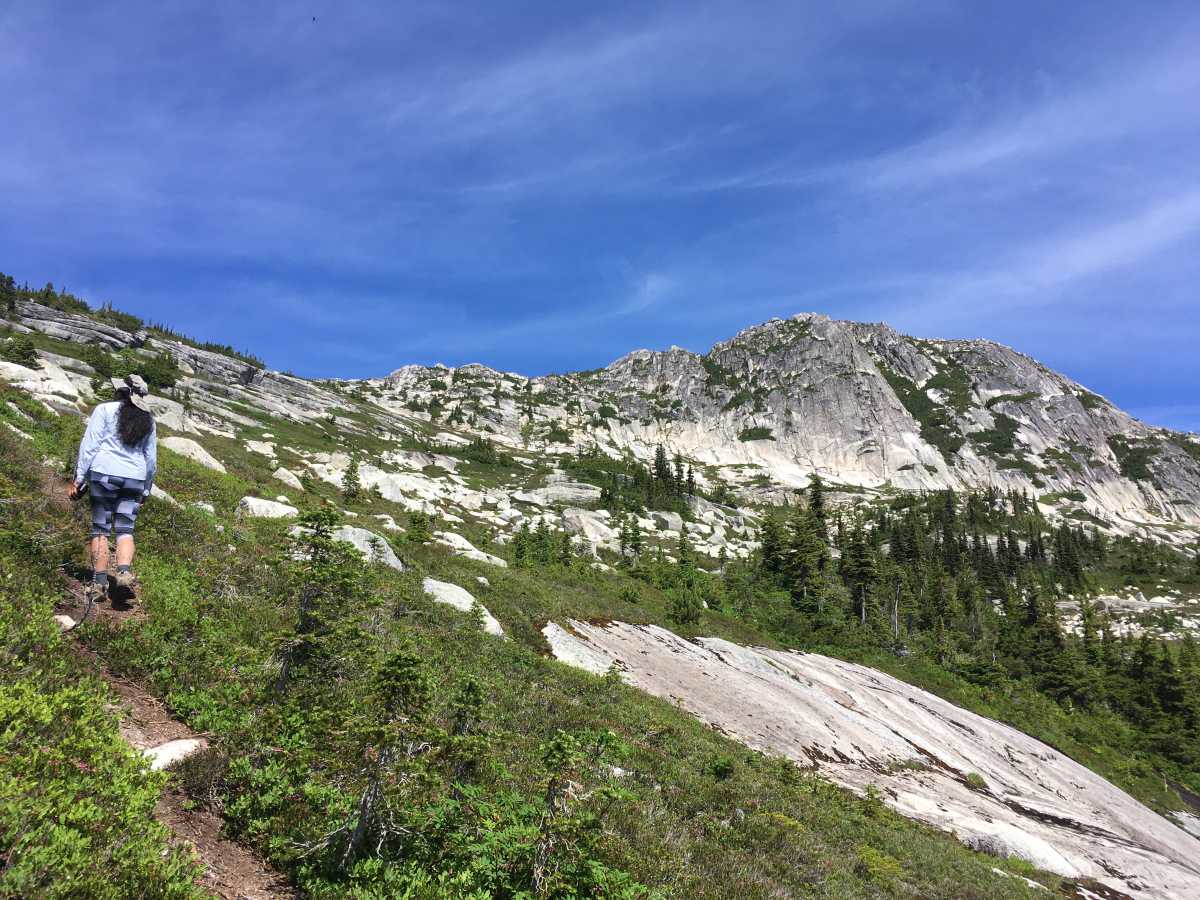 Guanaco Peak
A broad, moderate heather slope dotted with boulders and small slabs leads to the wide column between Vicuña and Guanaco.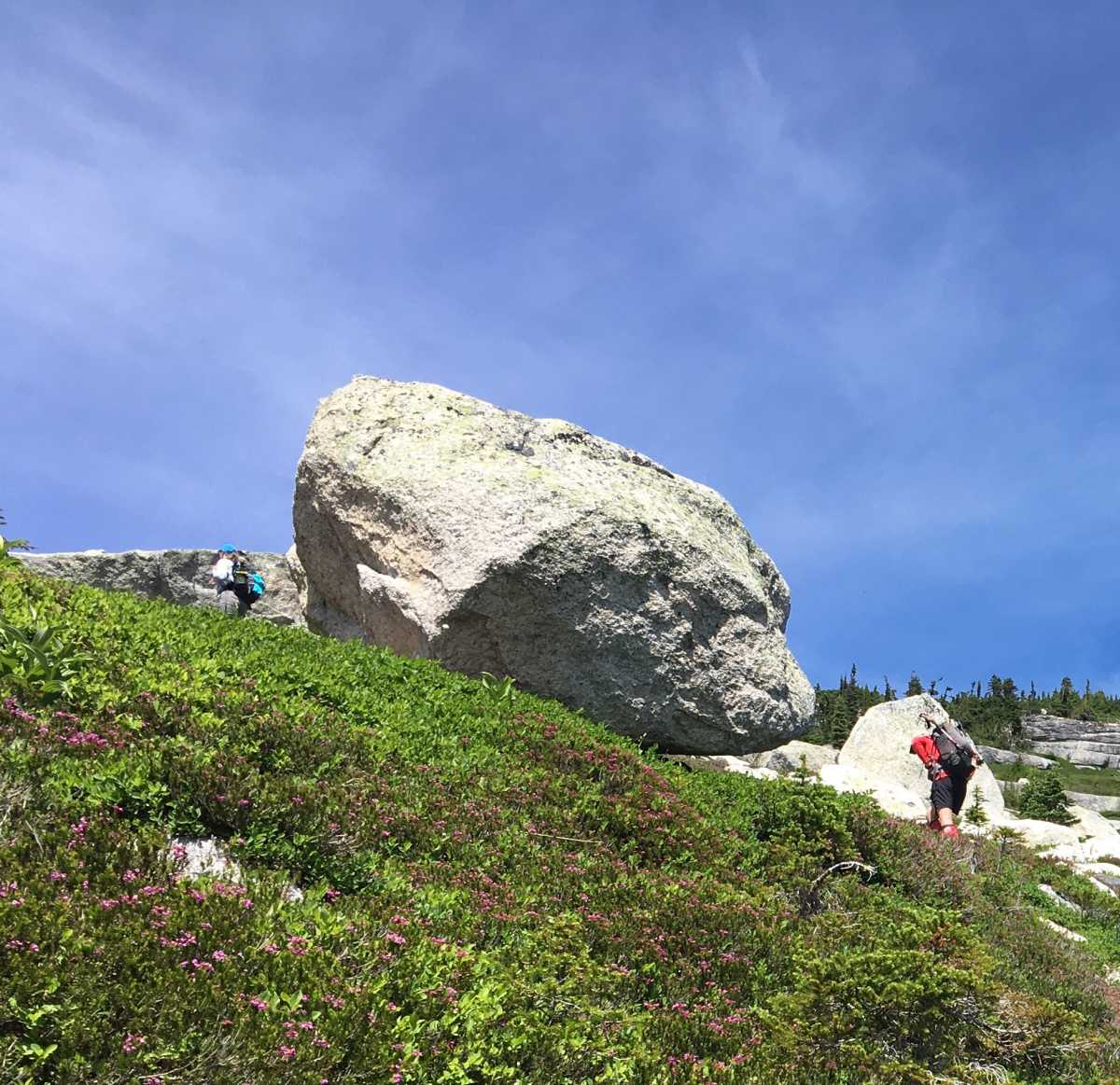 The east and north are dominated by the Okanagan Highlands and the rounded mountains leading north past Stoyoma and Hewitt Bostock.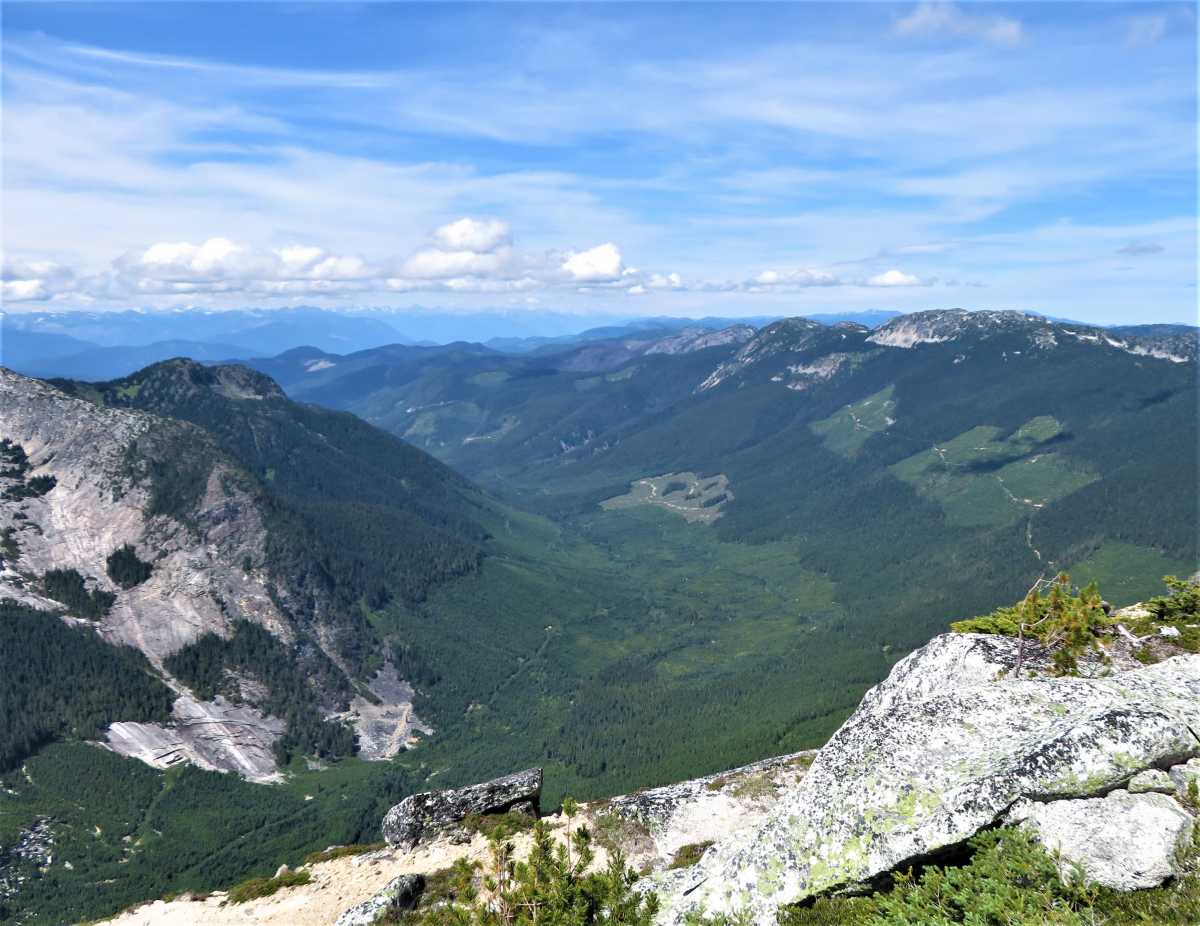 Guanaco is a less appealing peak to the climber. It is just slightly higher than Vicuna and not as rugged, and there are more trees and bushes.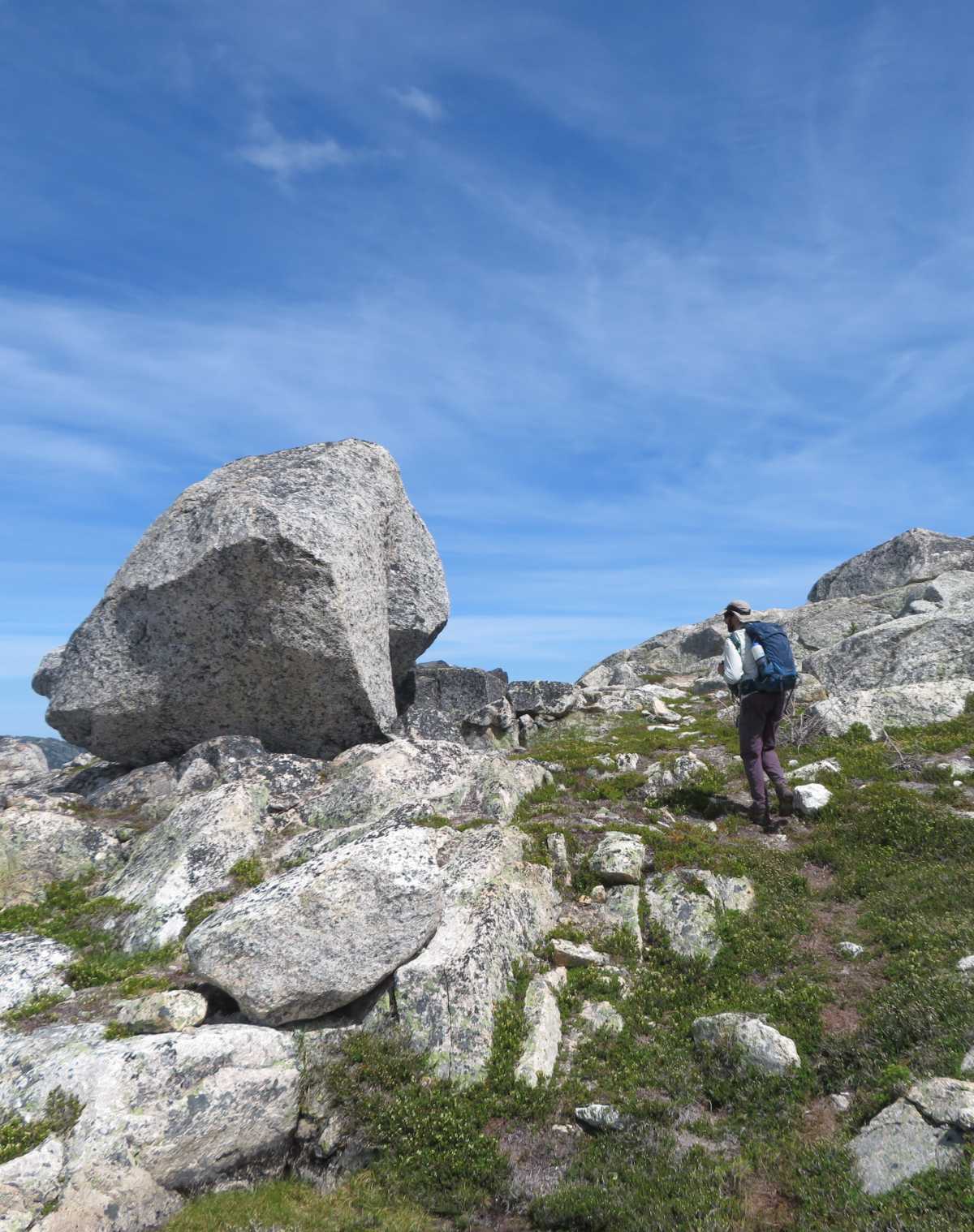 Reaching Guanaco
Not surprisingly, the view from the summit is expansive and alluring.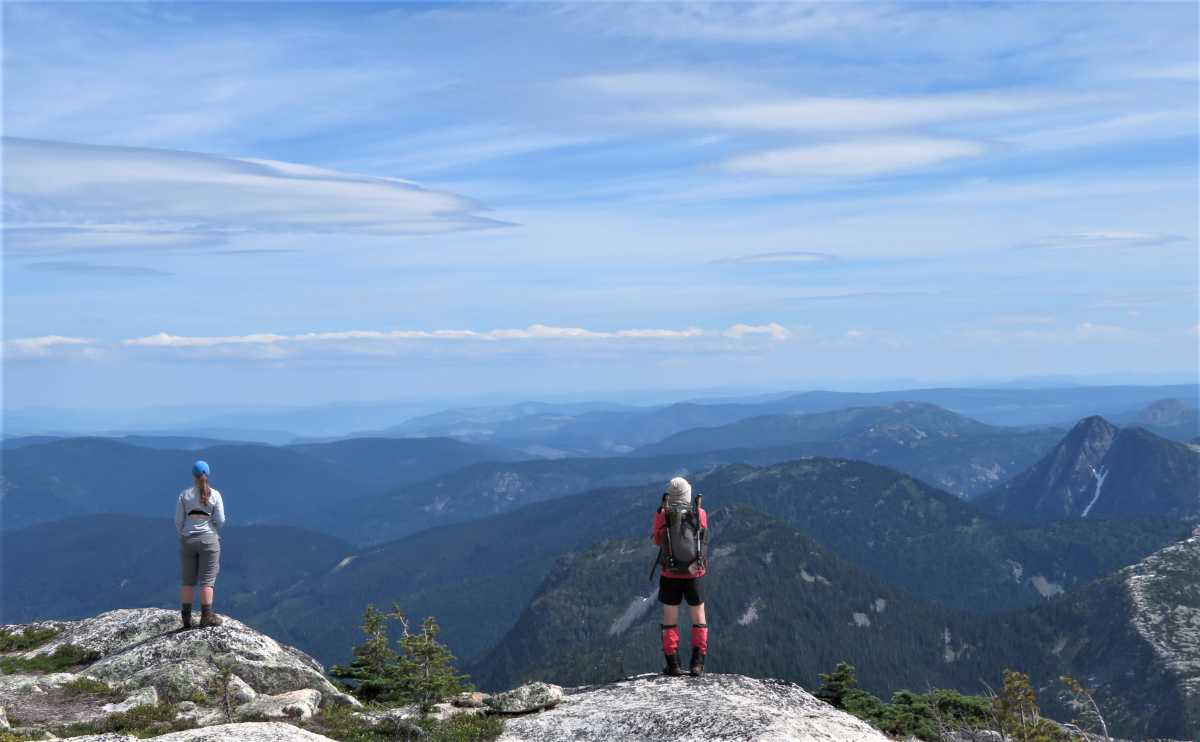 Guanaco
The ascent to Vicuña requires a few acrobatic moves. As of 2006, there is a chain and cable attached to a bolt providing psychological relief.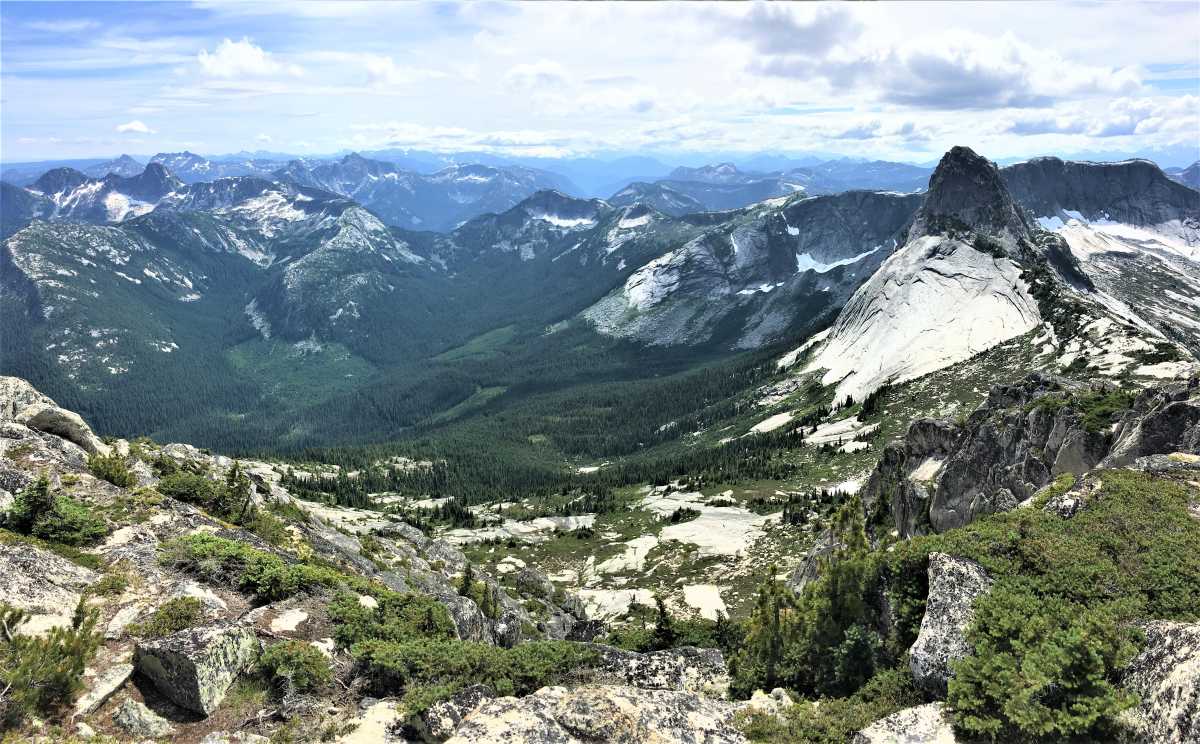 Vicuña on the right side
The vicuña and guanaco are South American camelids that live in the high alpine areas of the Andes.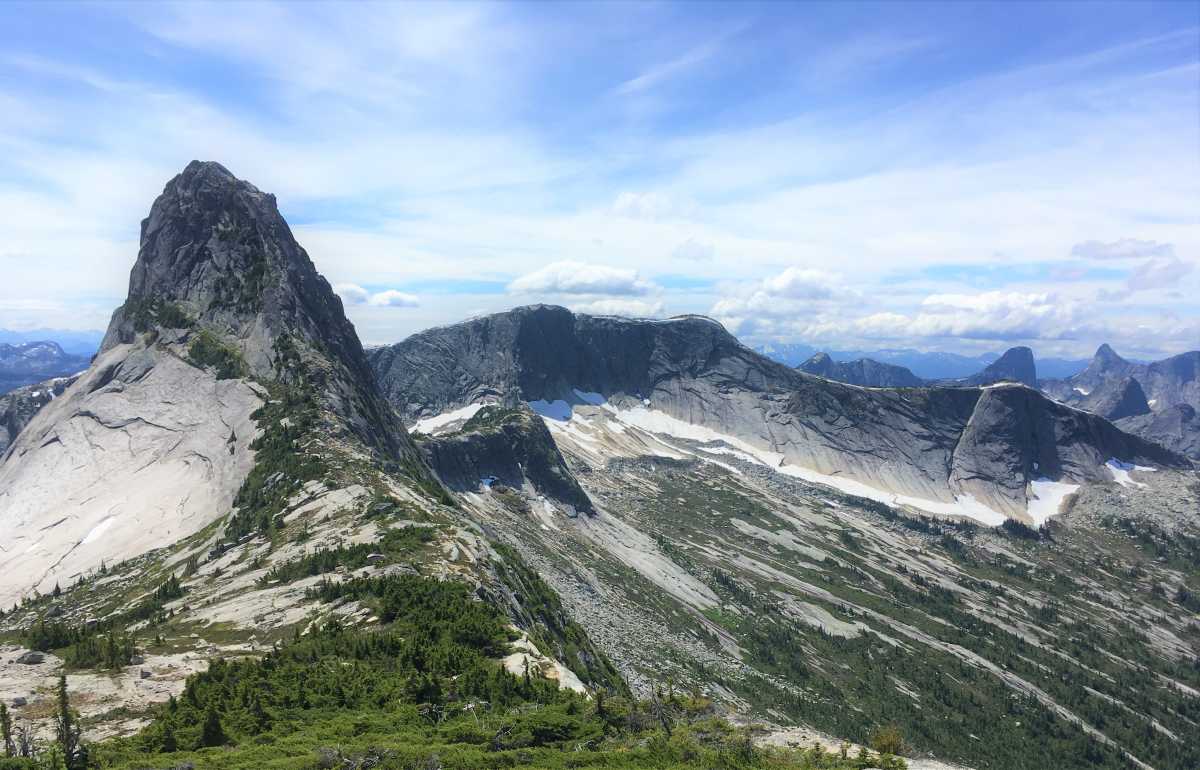 Alpaca and Llama Peaks, far right
Vicuñas are relatives of the llama. They may be the wild ancestors of domesticated alpacas.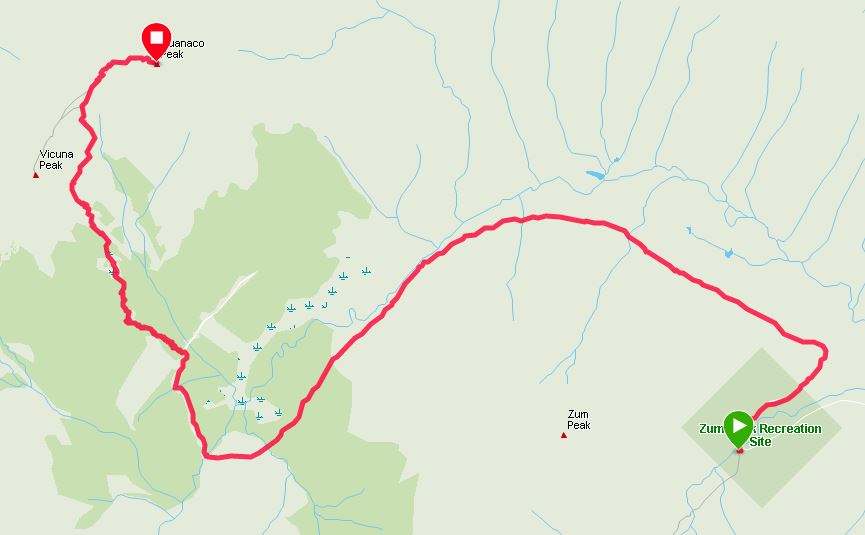 Distance 10.92 km, Elevation Gain 943 m

Elevation Profile.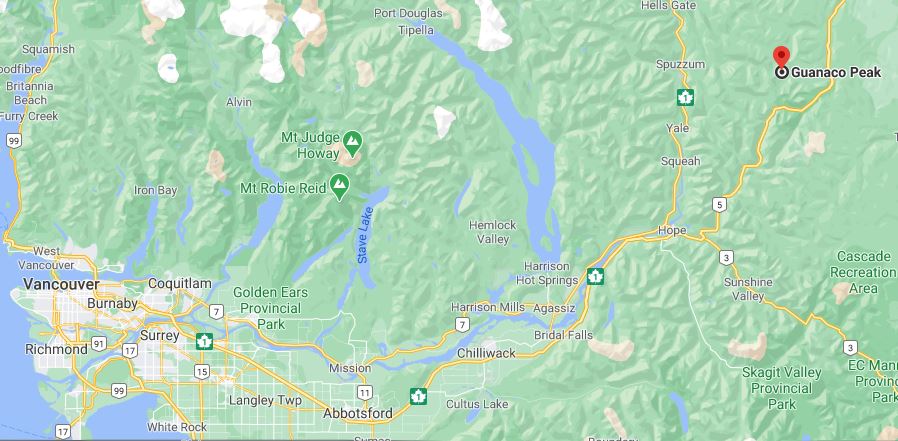 Guanaco Peak, Thompson-Nicola N, BC