The Stone Corral
June 26, 2021
The Stone Corral hike follows an area with small caves, limestone formations, ponds, poisonous plants, fossils, and viewpoints.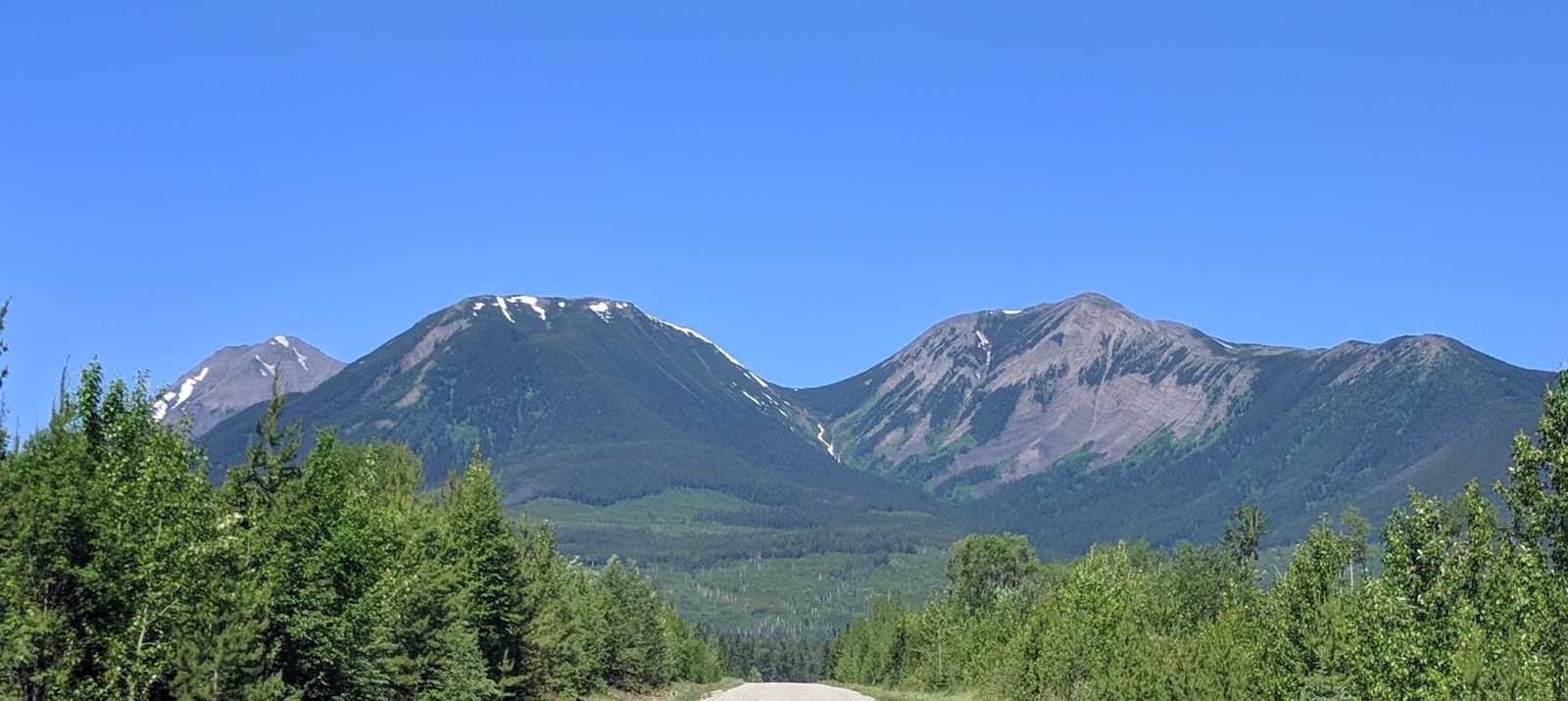 The foothills of the B.C. Rockies
The Lake Joan and Canary Falls Trail share the same parking lot. The parking lot is very close to the entrance to Monkman Provincial Park.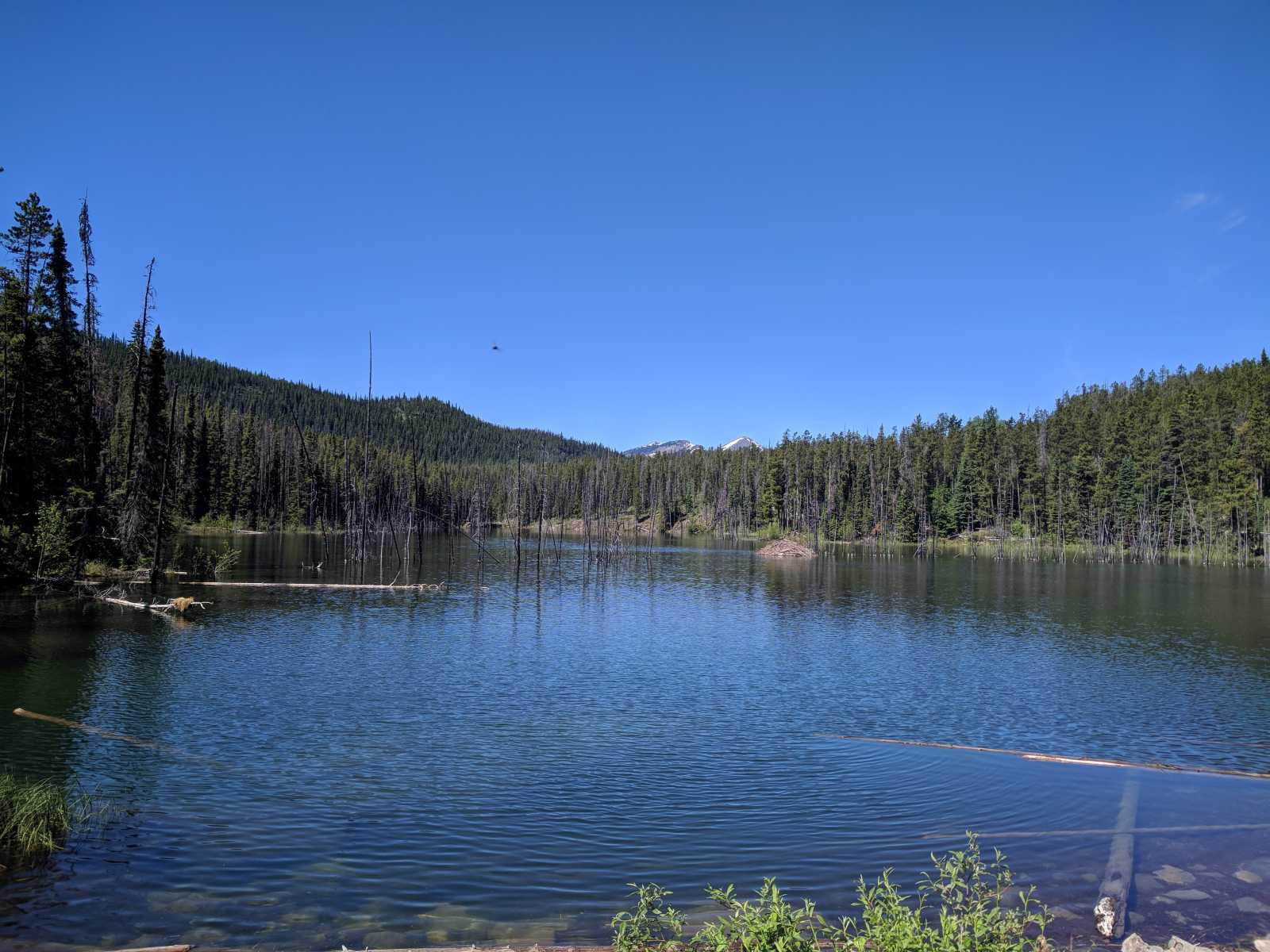 The Start of the Stone Corral Hiking Trail
A short side-trail leads down to a series of beaver dams that have formed the lake that fills the Green Bowl upstream.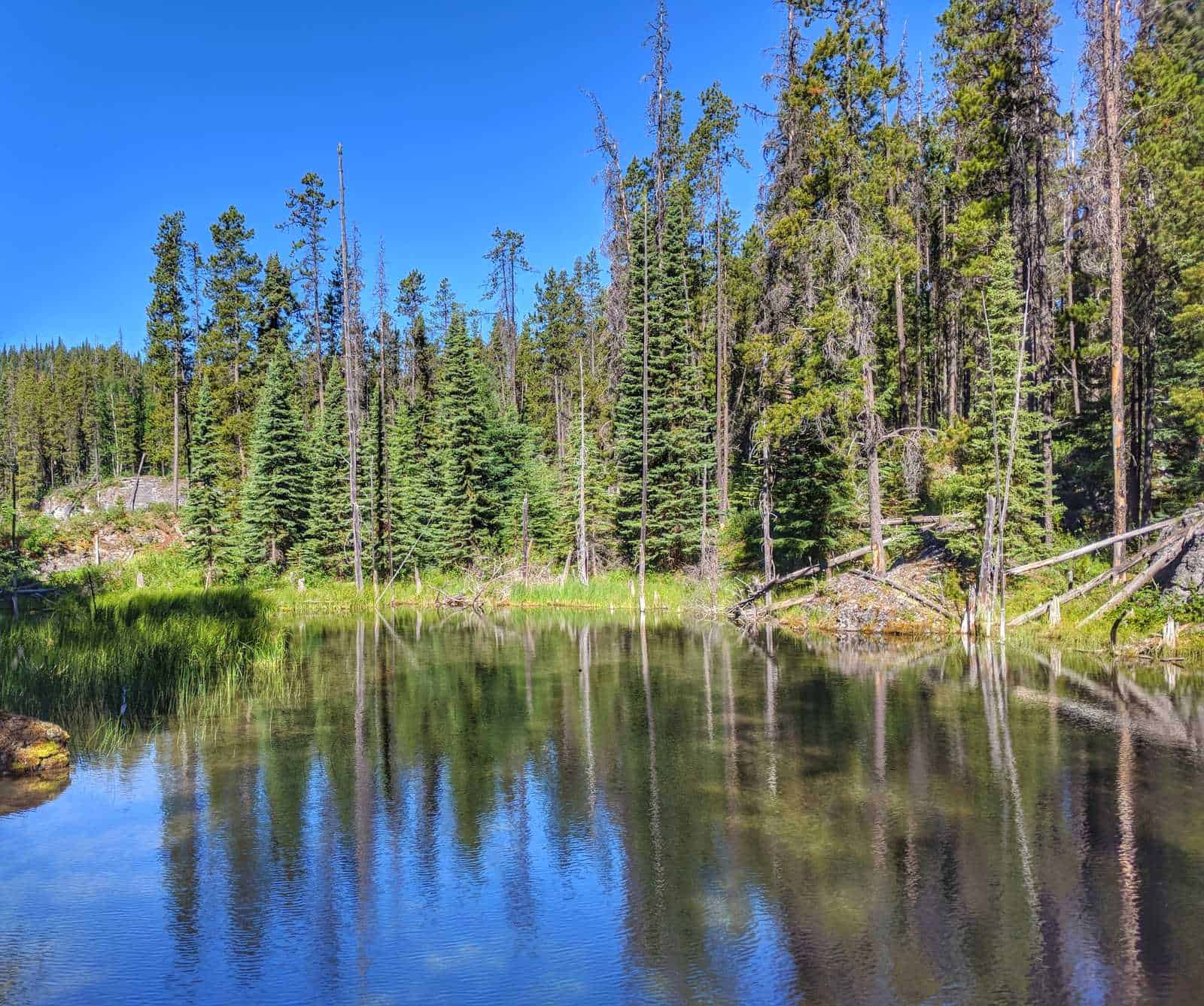 Green Bowl Upstream
The Green Bowl offered feed for tired horses. In the late 1930s, Alex Monkman built a road to export grain from north-western Alberta and the railhead near Prince George. After the war, the BC government closed the pass.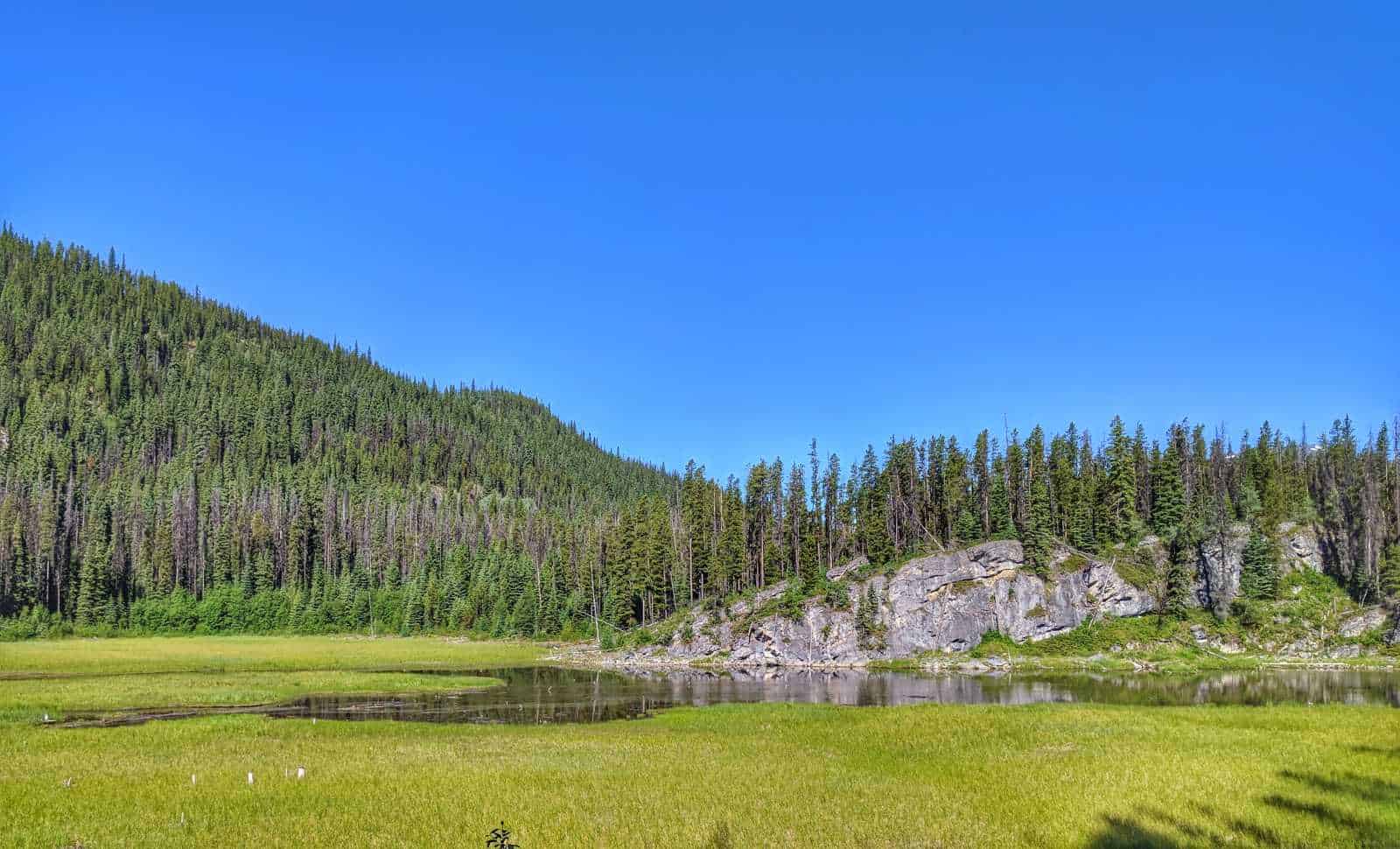 The Green Bowl
The shrub with the large maple-like leaves is Devil's Club. Both the undersides of the leaves and the thick stems are full of spines that easily penetrate the skin and tend to fester if not removed early.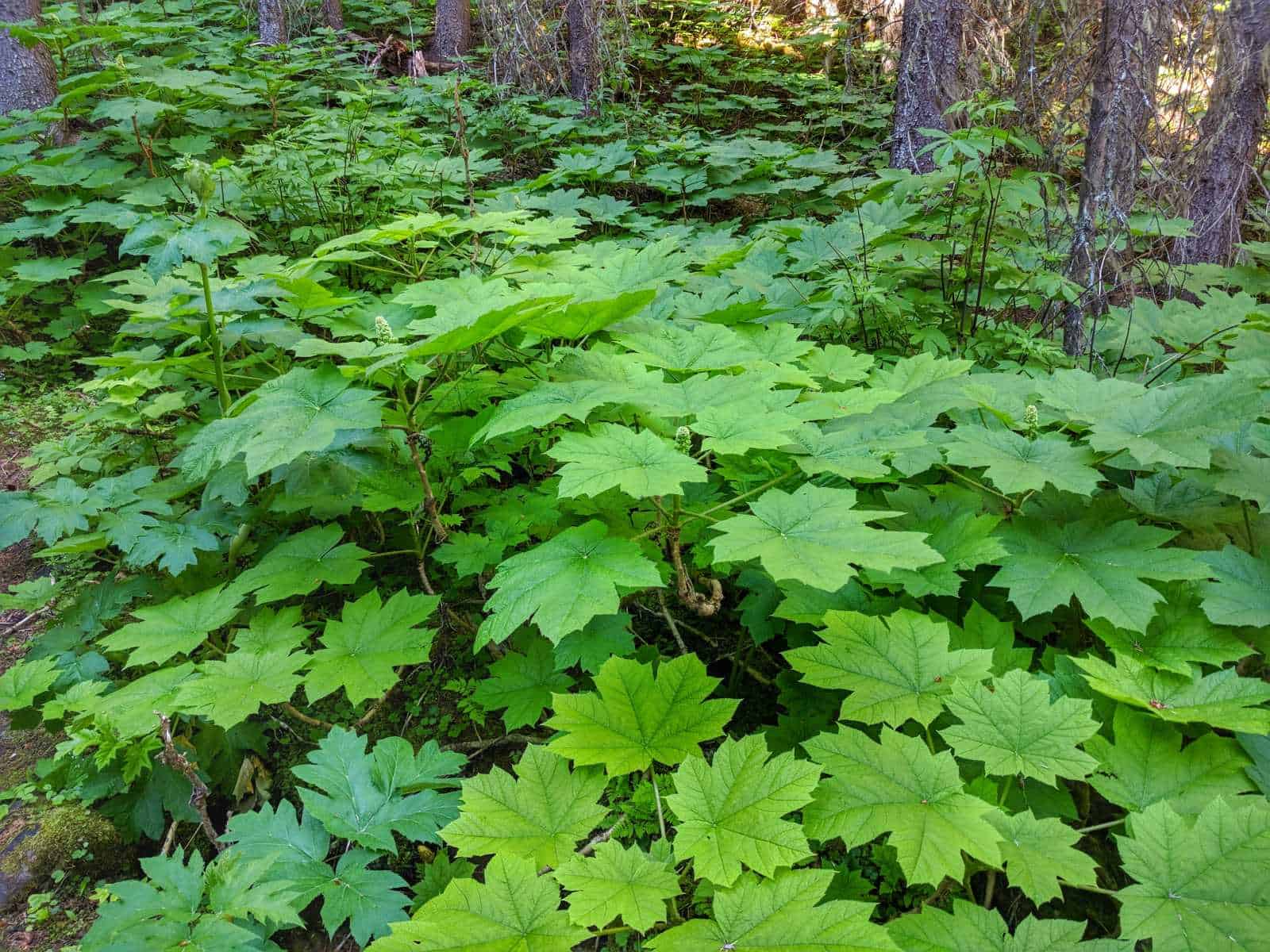 Devil's Club
The Stone Corral is a dark pond circled on three sides by vertical cliffs. These rocks are approximately 350 million years old.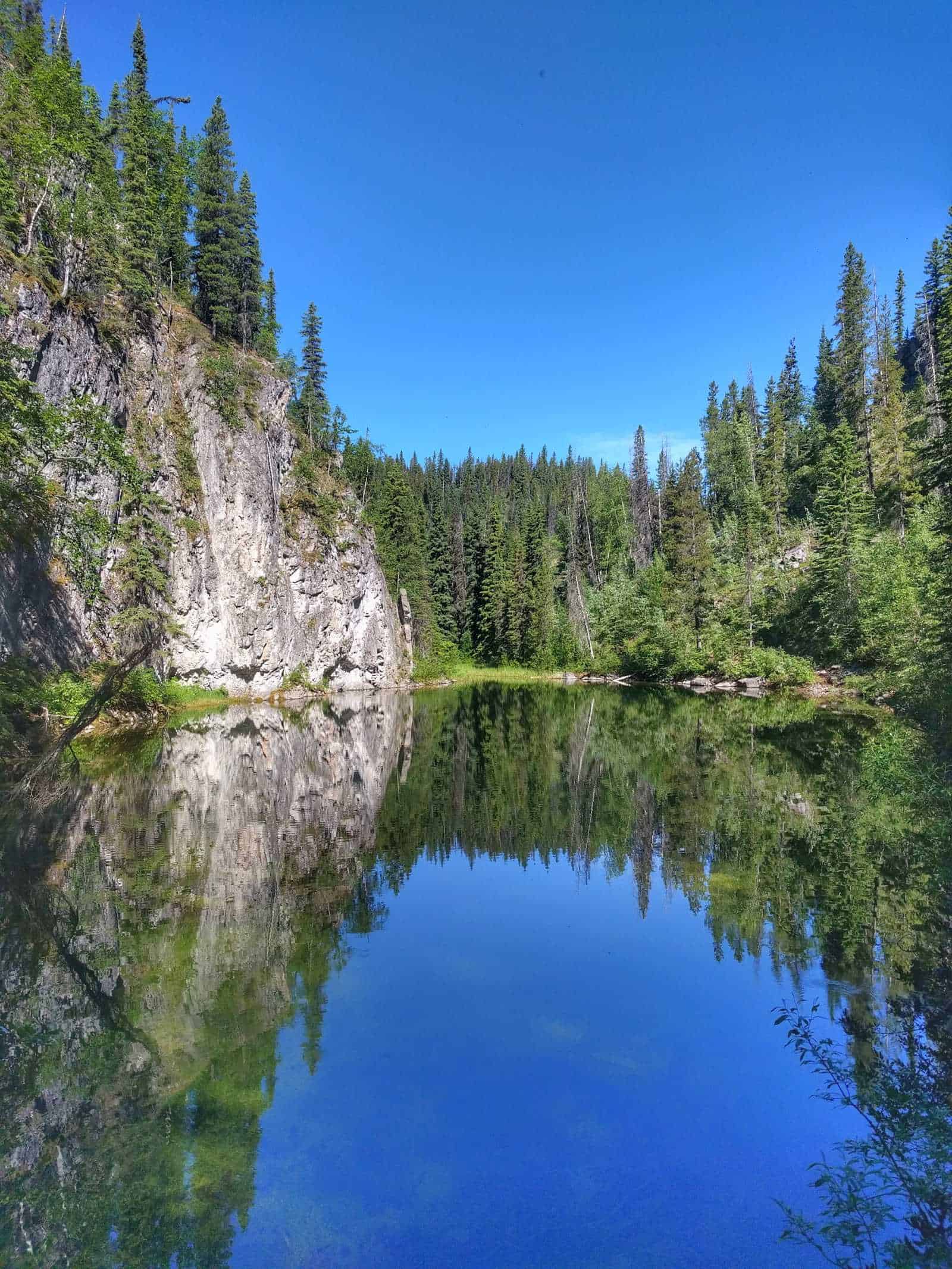 The Stone Corral
Underneath the steepest cliff lies Corral Cave. The cave is 20 meters deep, the walls are smooth and vertical and the ceiling is high, making it an easy walk-in cave.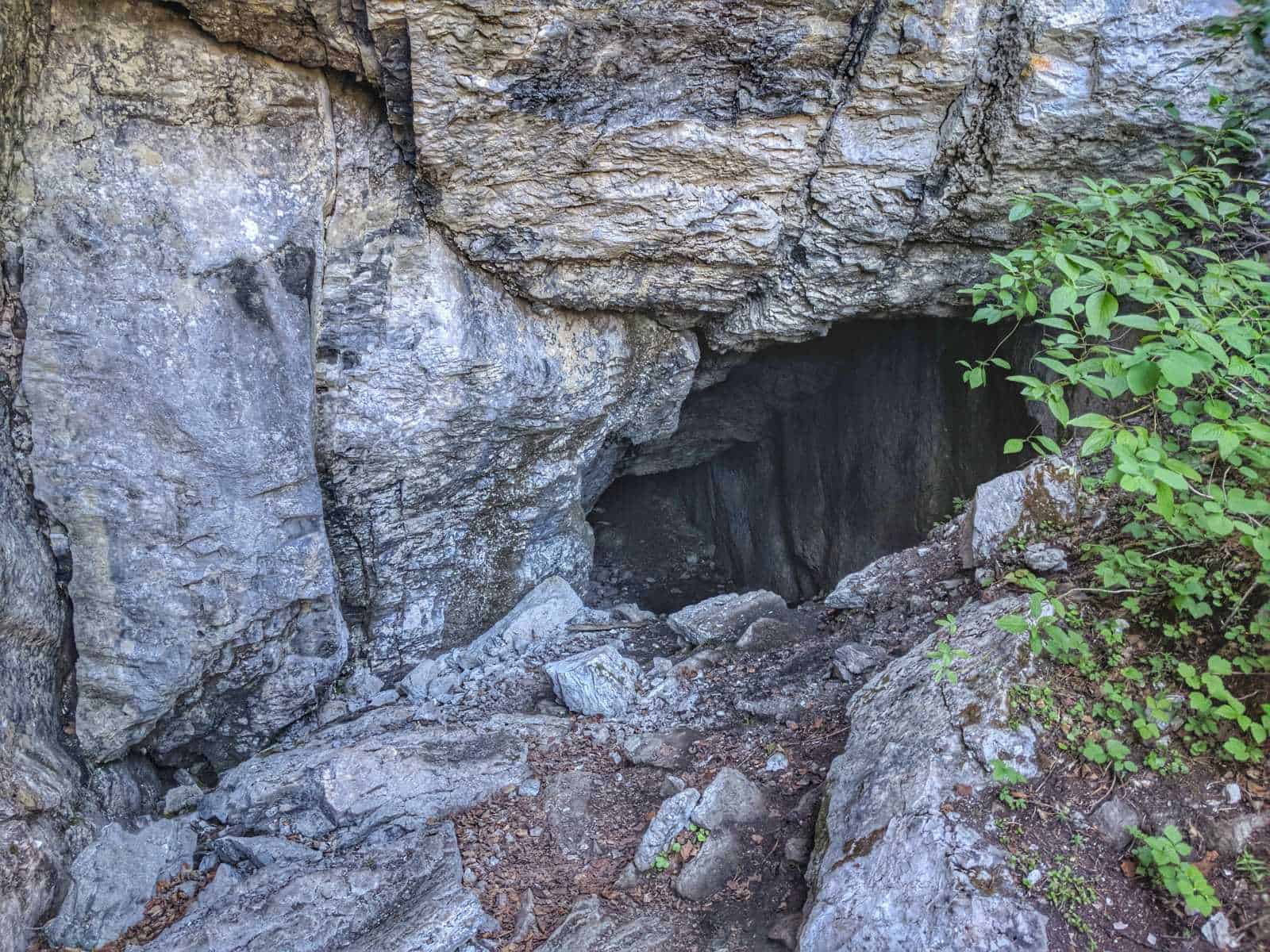 Corral Cave Entrance
The floor is rocky, and there are perpetual drips. Icicles form during the cold months.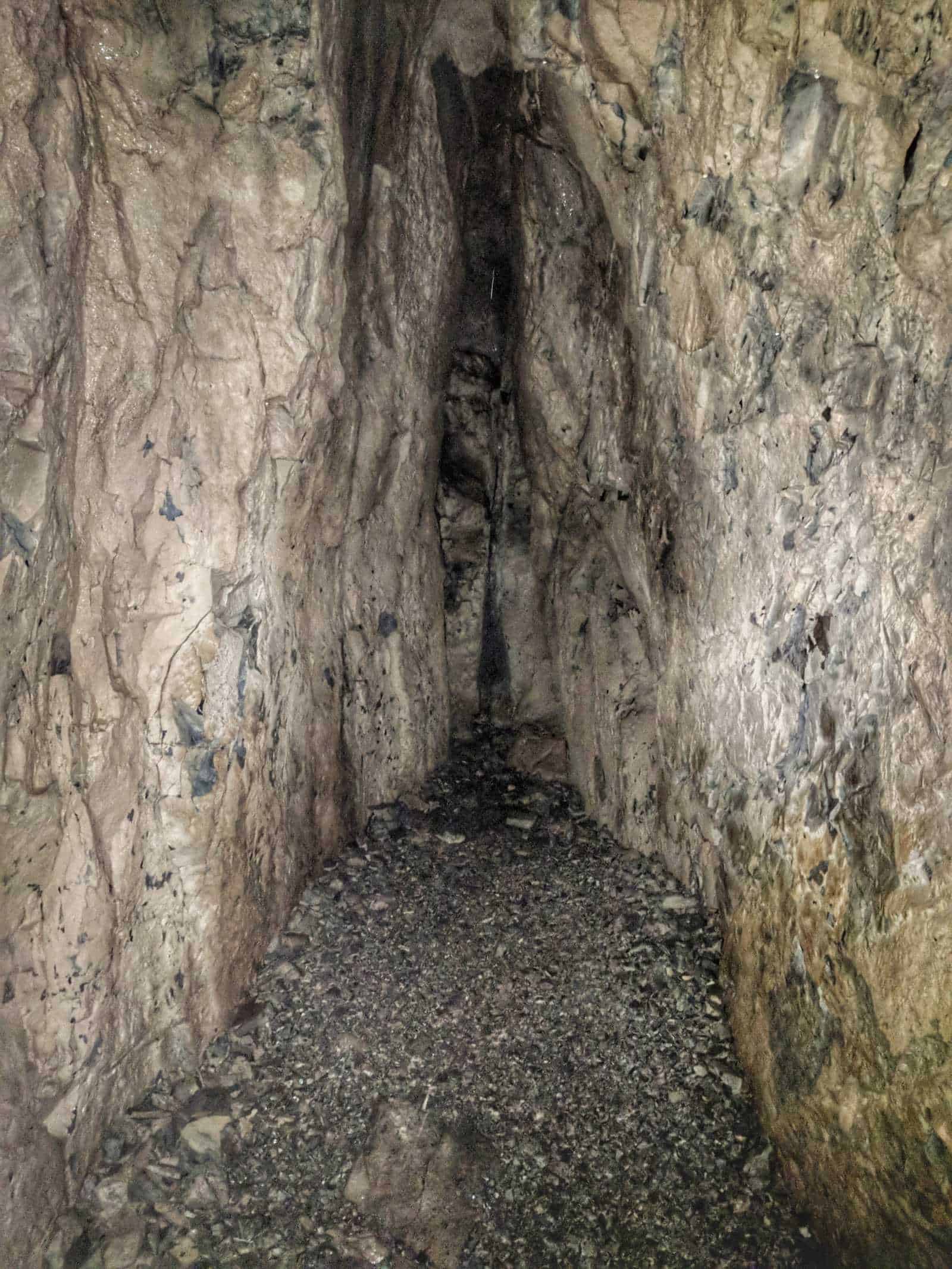 Corral Cave
A staircase goes through a weakness in the cliff where forest and moss have taken hold, emerging onto Chambers Ridge at the top of the cliffs surrounding the Stone Corral.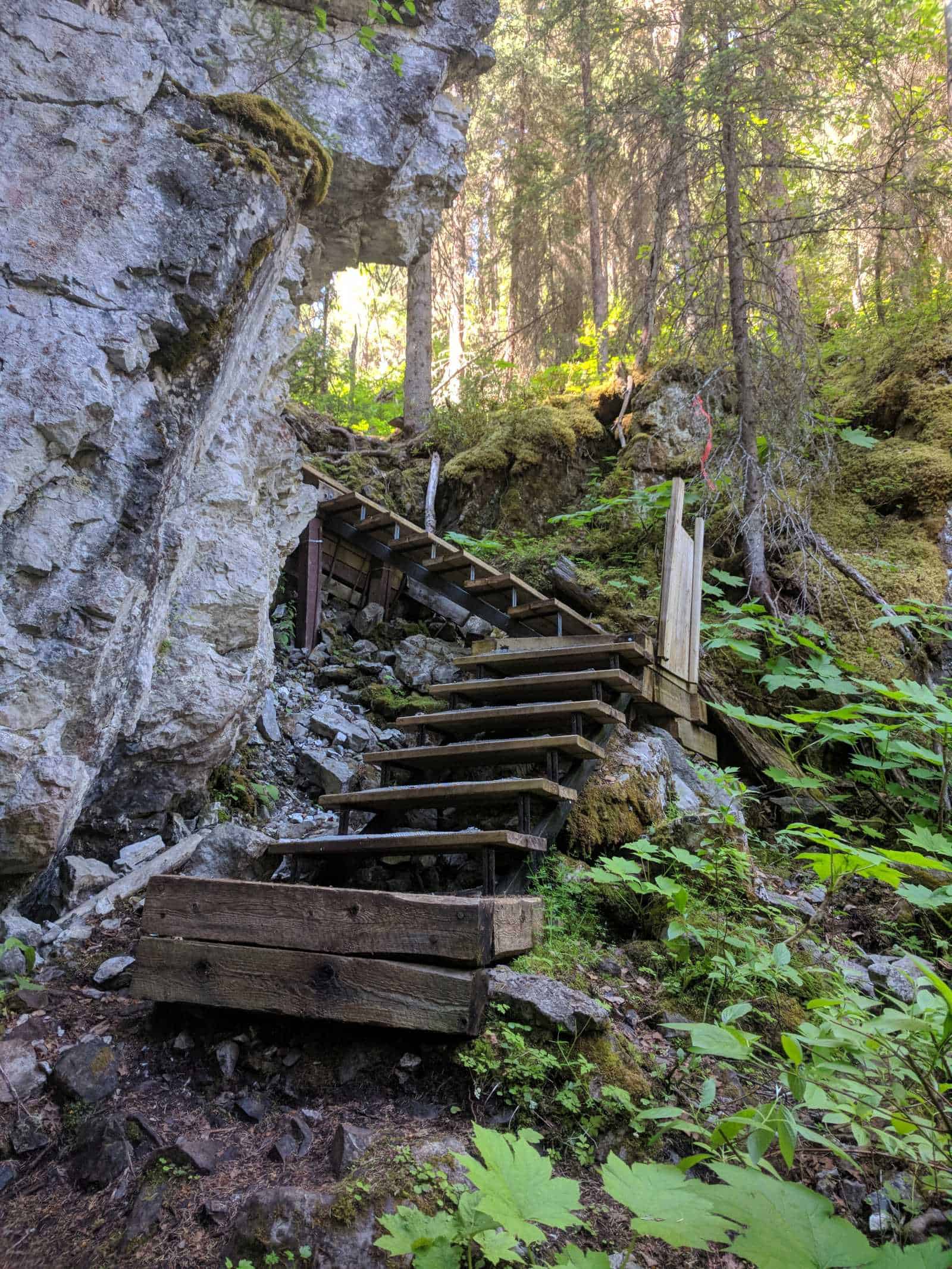 Staircase beyond Corral Cave
On a clear day, the view from the flat area above the vertical cliffs is magnificent.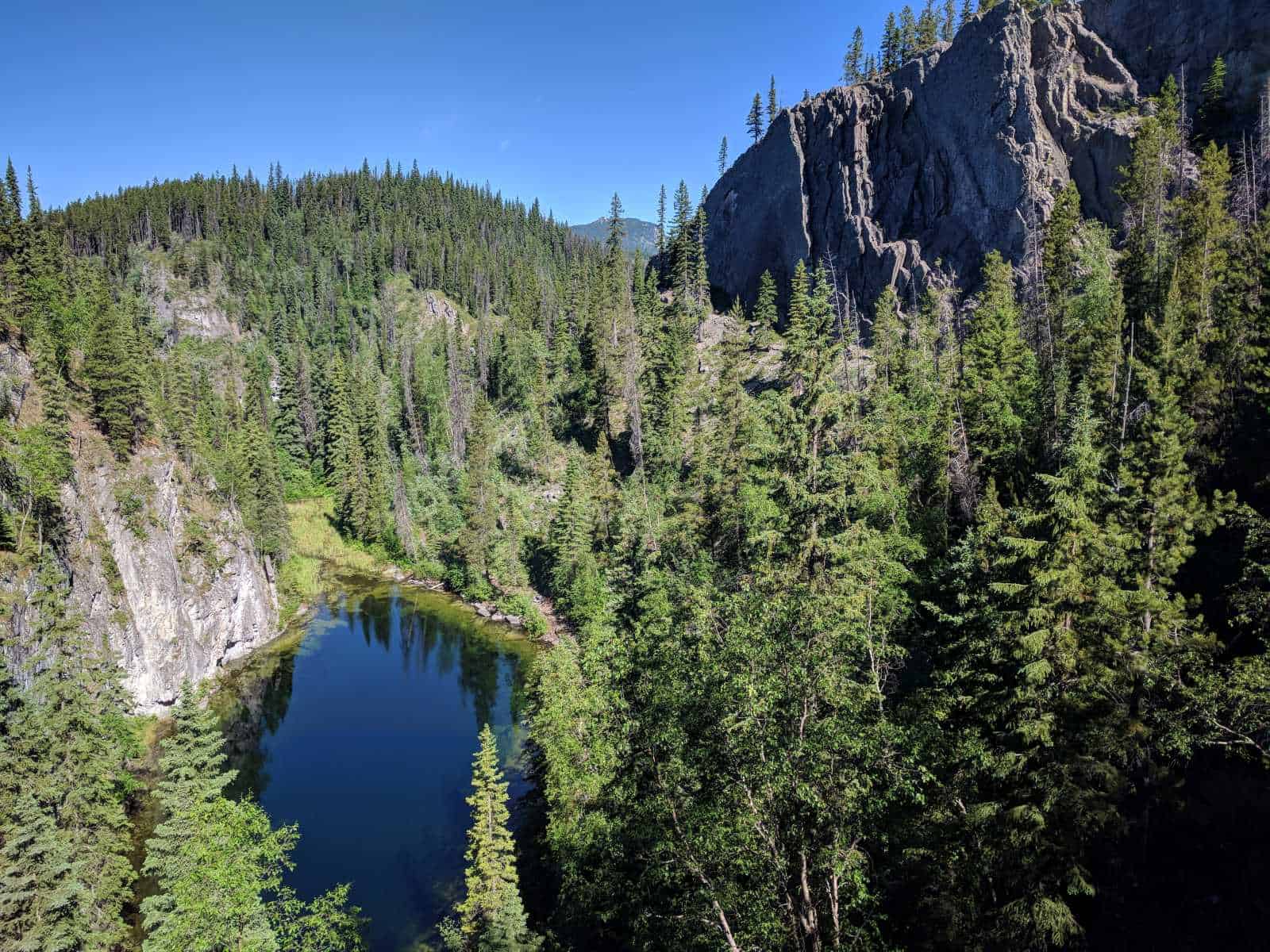 Chambers Ridge
On the distance to the left is Mount Watts. Invisible to its right, beyond the valley of the Murray River and Monkman Creek, lies Monkman Lake.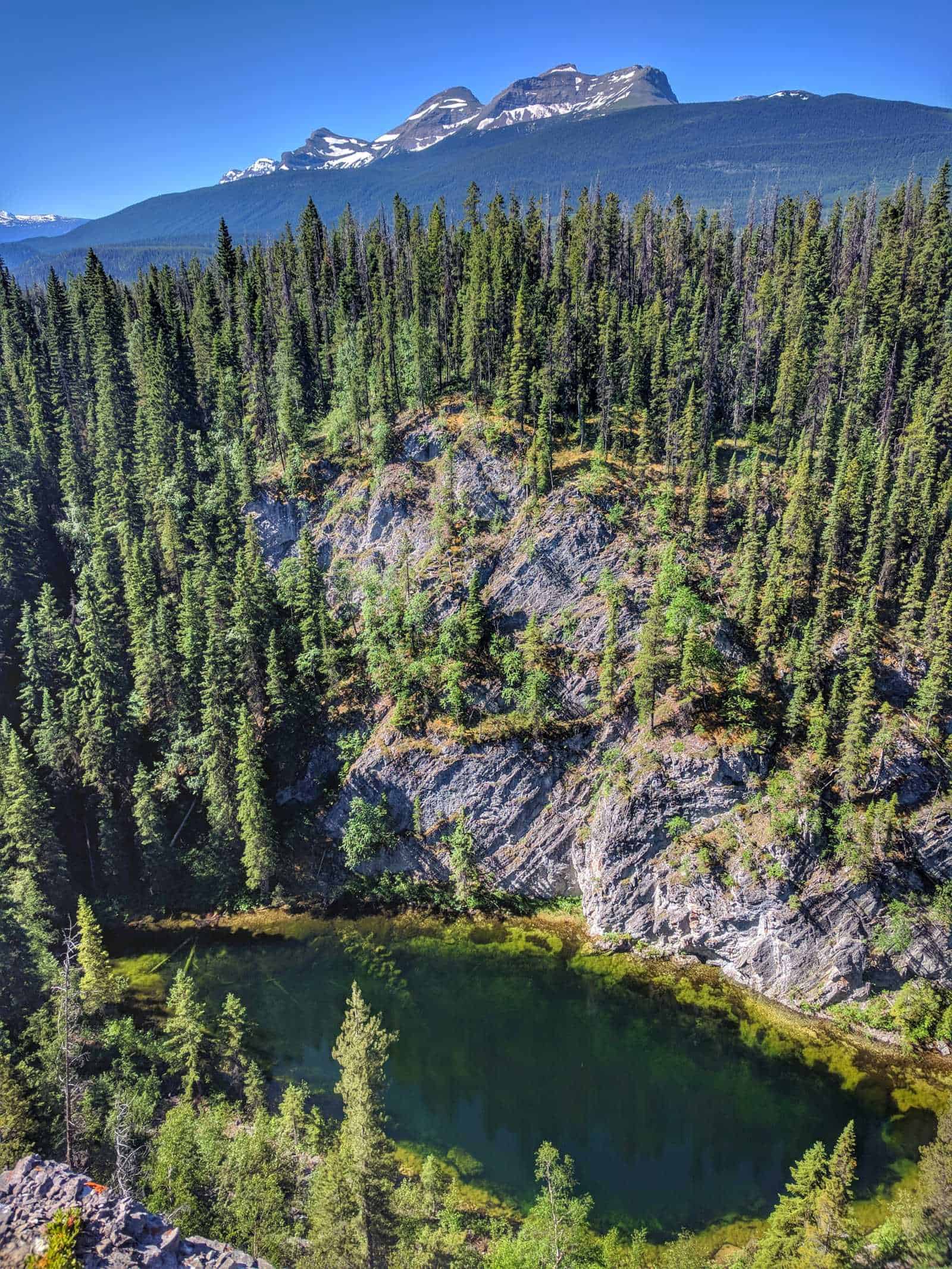 Castle Mountain from First Viewpoint
The bulk of Castle Mountain looms straight ahead.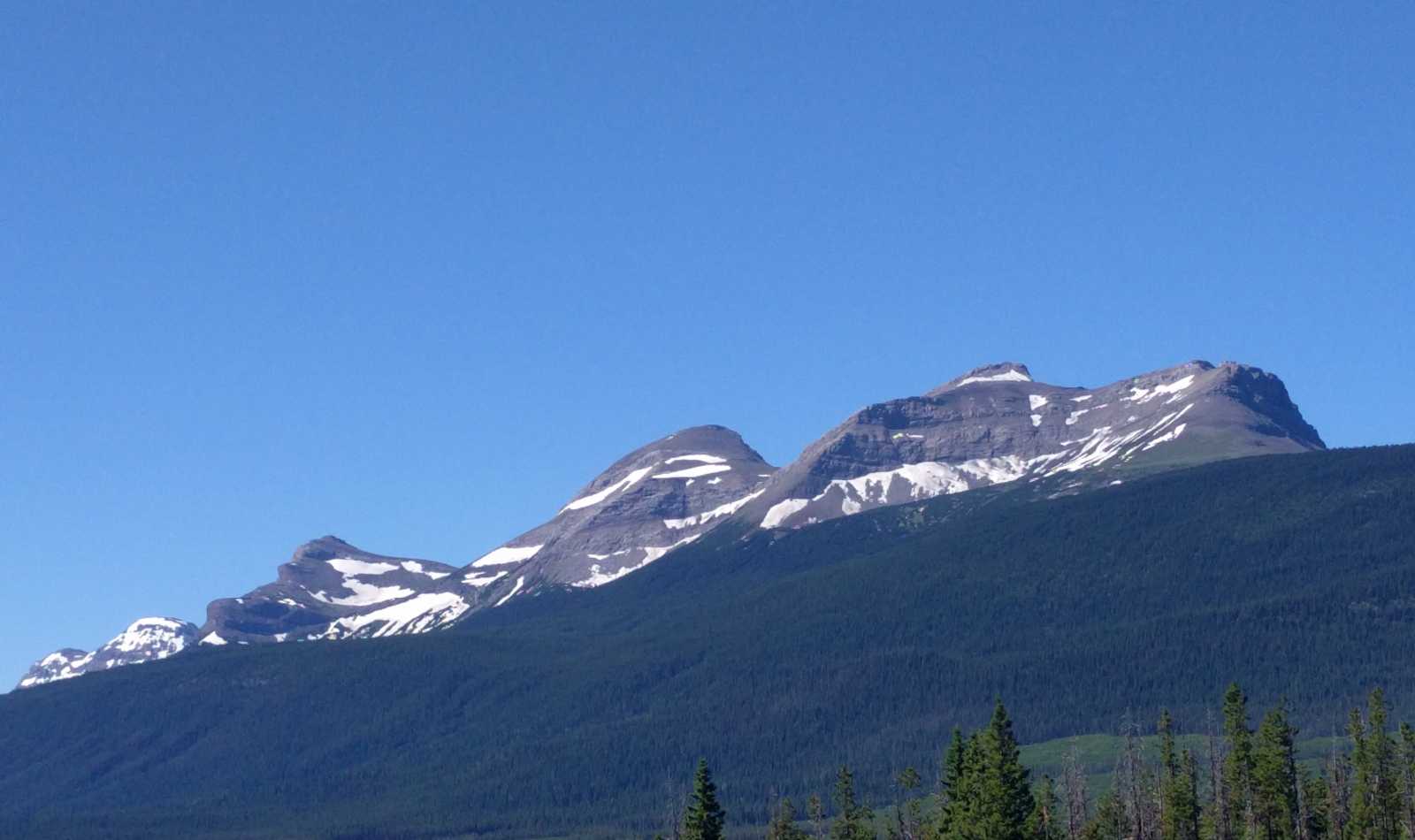 Castle Mountain
To its right lies the Imperial Creek valley outside the park. At its head liest a high unnamed peak.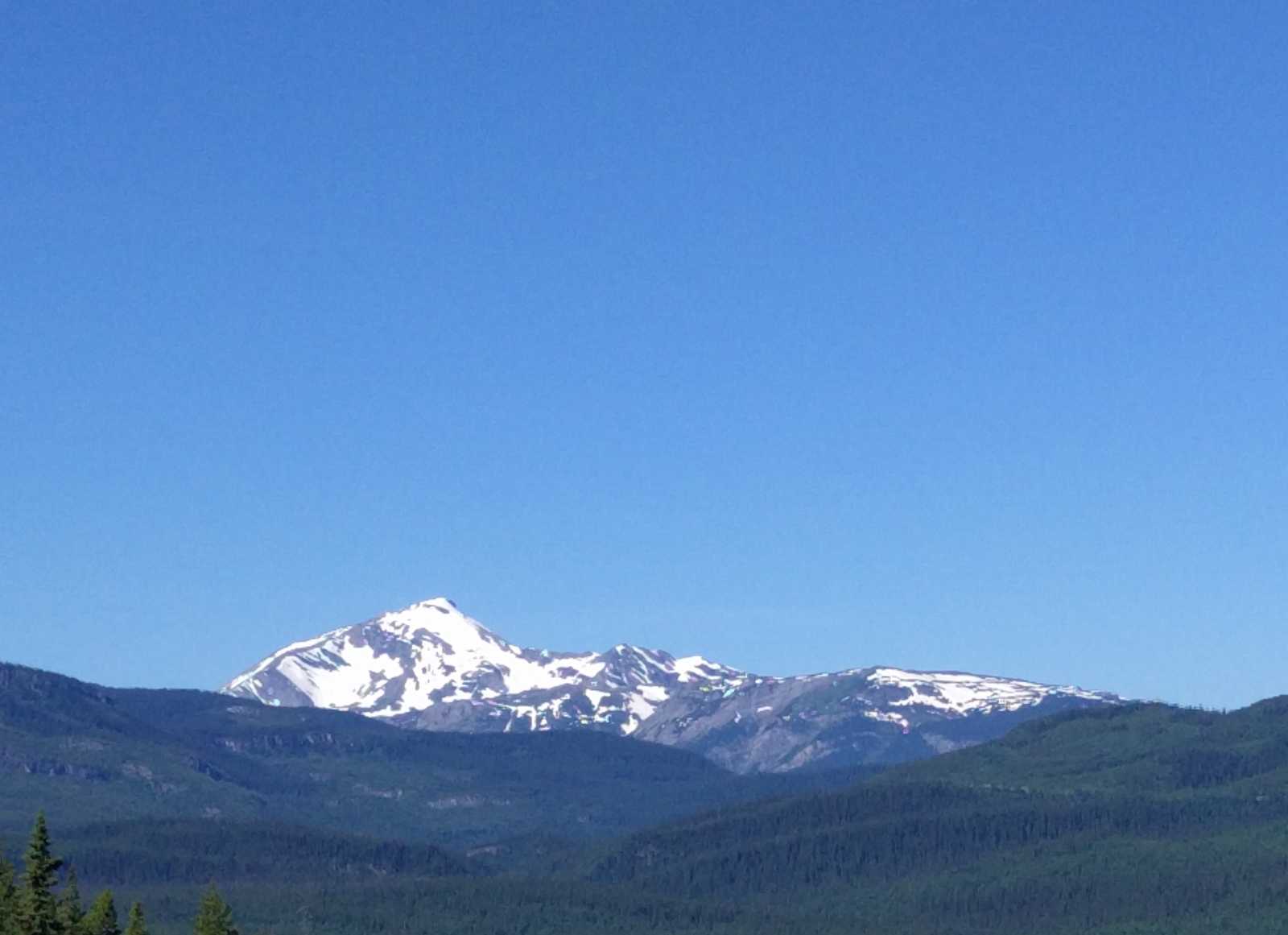 Imperial Creek Valley
Farther to the right lies the Hook Creek valley and then Albright Ridge.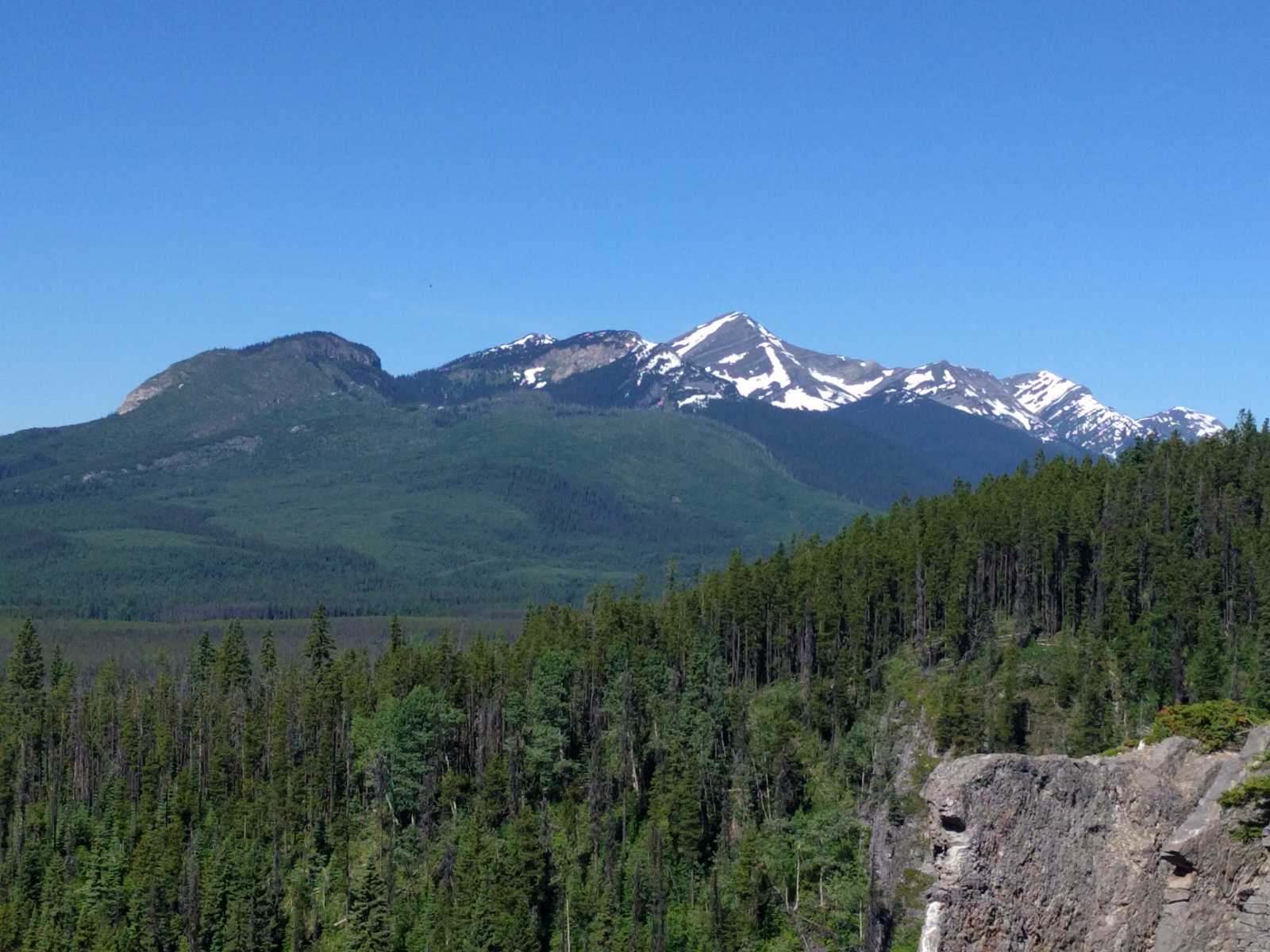 Albright Ridge
Porcupine Cave, 10 meters long, joins two sinkholes and is a classic solutional feature created by the dissolving of limestone by slowly moving water. It is narrow at either end, but it has a chamber in the middle. Only kids and lean adults should attempt to enter.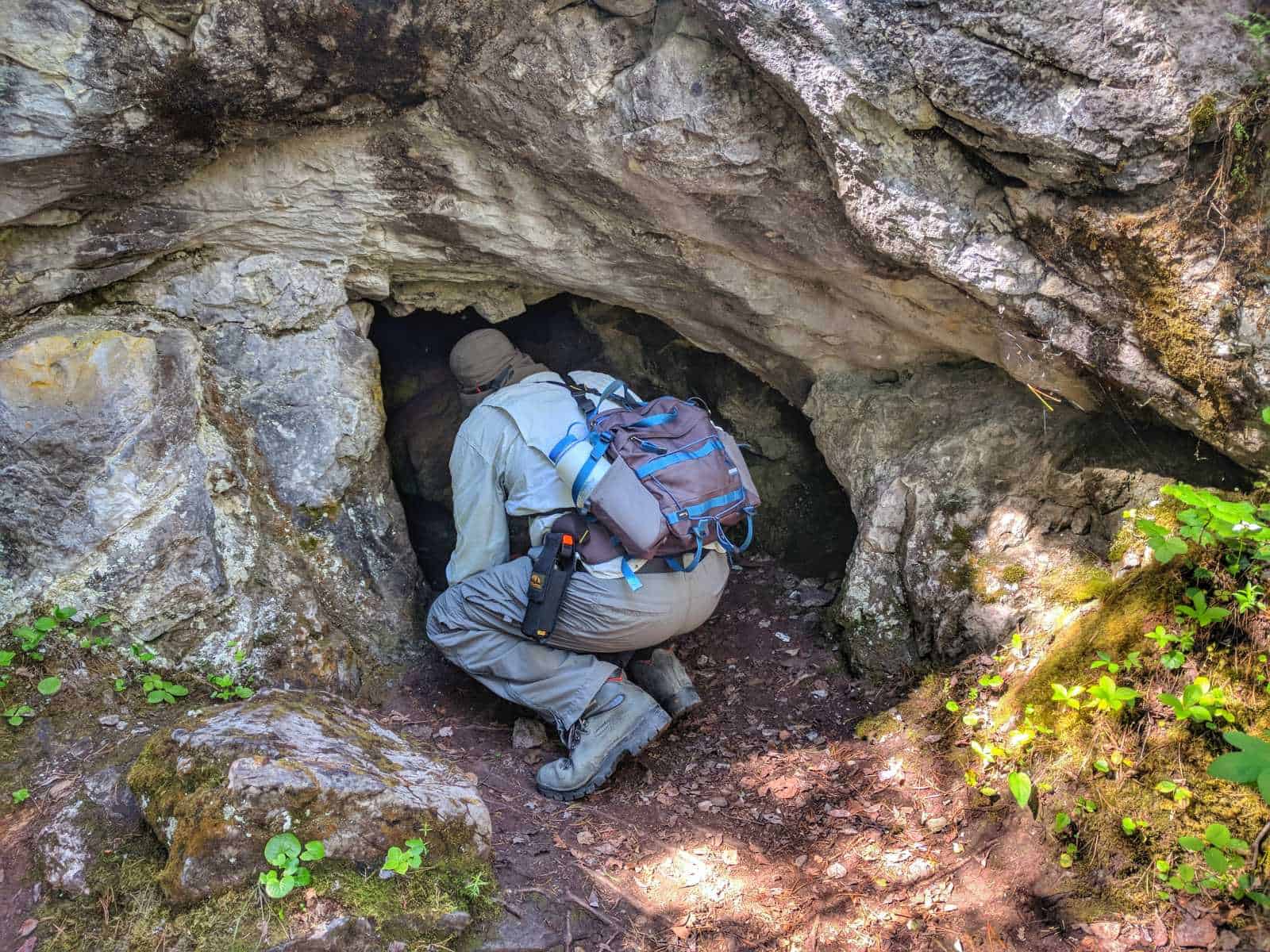 Porcupine Cave
The trail follows the base of a vertical limestone wall. From here, the trail descends steeply and rejoins the main trail.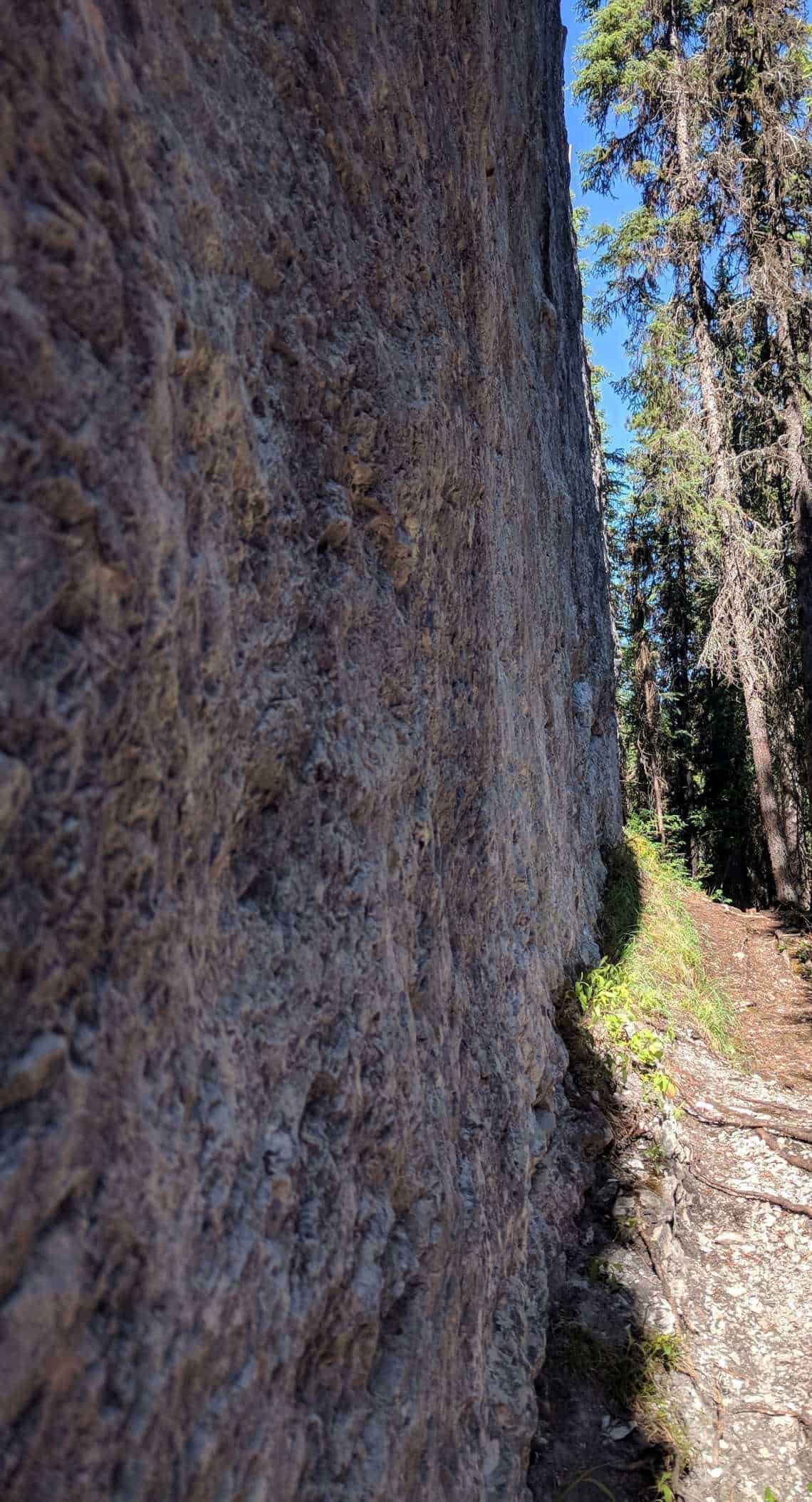 Limestone Wall
Many more caves are waiting for discovery. The twenty caves found in the last decade around the greater Tumbler Ridge area are remote, dangerous, or easily damaged.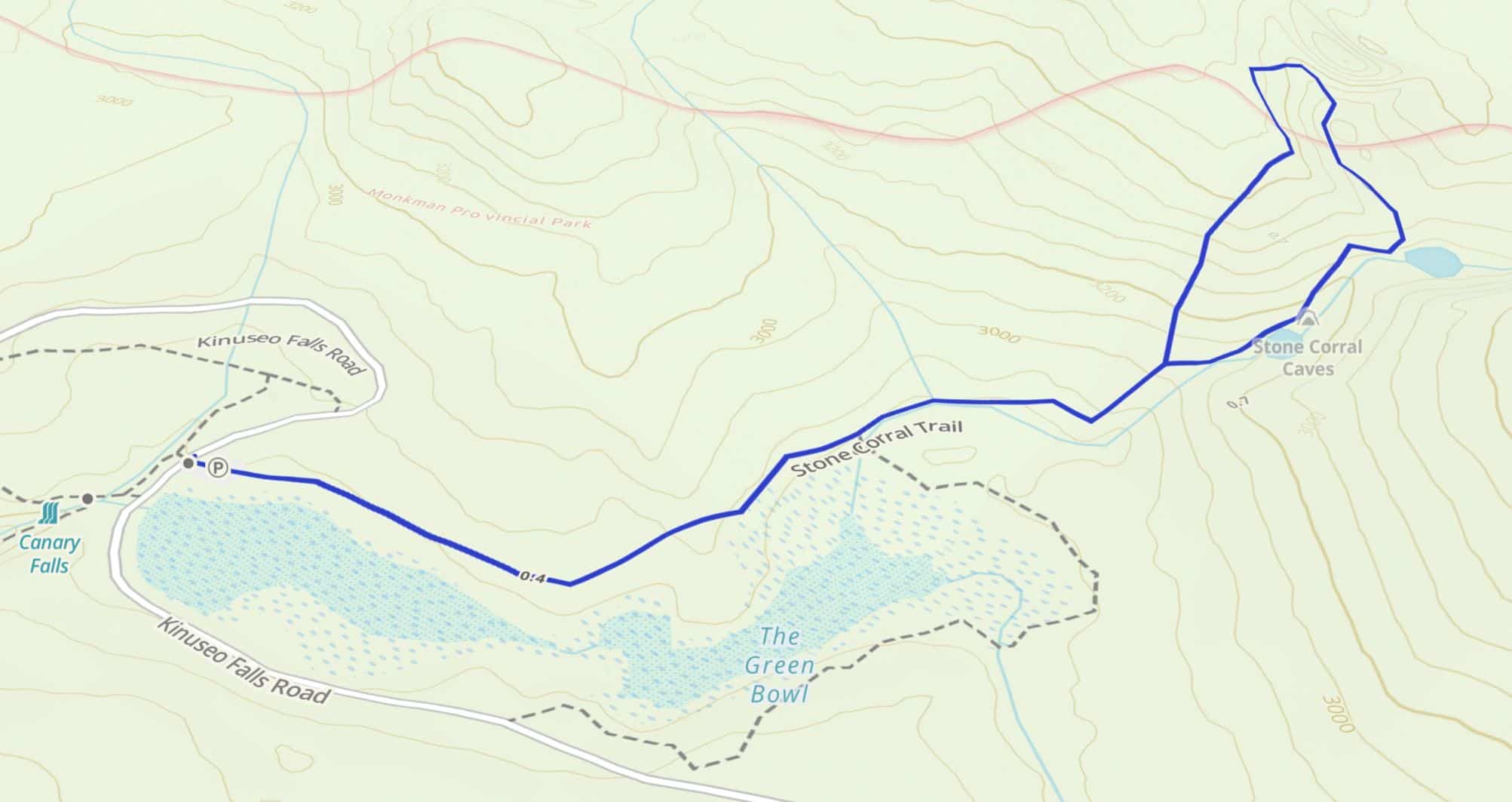 Distance 2.5 km, Elevation Gain 139 m

Elevation Profile.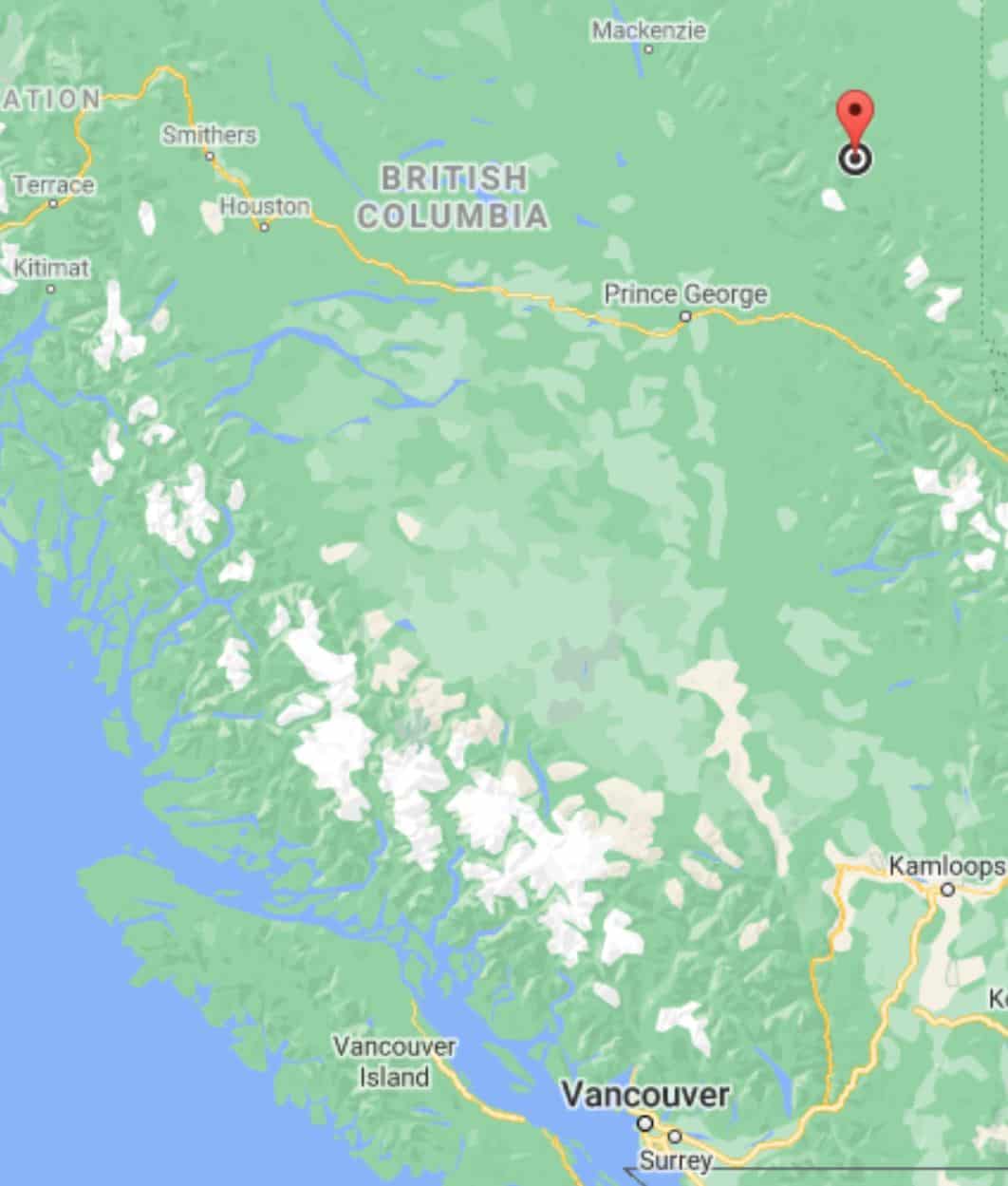 The Stone Corral, Peace River D, BC V0J 2Z0